He has a bushy white beard, he loves cookies and milk and his belly shakes like a bowl full of jelly—but do you know any other interesting facts about Santa Claus? How many nicknames does he have, or what are his favorite ways to pass the time? Does he have any hidden talents or favorite colors besides red? Read on to learn 10 fun facts about the man who makes Christmas extra special!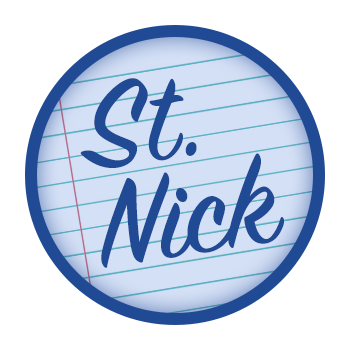 Nicknames:
Santa Claus answers to several different names. Some well-known nicknames include: Santa, St. Nick, Father Christmas, The Big Man in Red, St. Nicholas, Kris Kringle and even Captain Christmas. What name do you call Santa?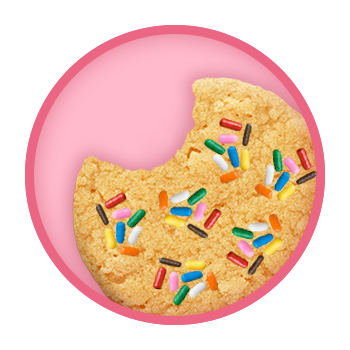 Favorite Cookie:
Santa loves all types of cookies. He has tried more than most people on Christmas Eve, but his favorite is a sugar cookie. Of course, of all the recipes he's tried, he likes Mrs. Claus' sugar cookies the best!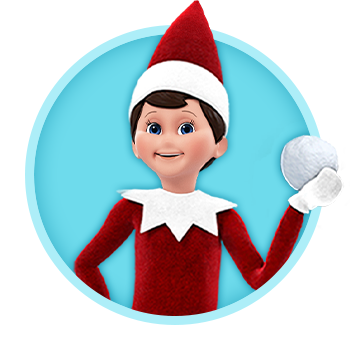 Hobbies:
In his spare time, Santa partakes in different hobbies. Although prepping for Christmas consumes most of his schedule, he enjoys taking his sleigh out for test flights, judging the Scout Elves' endless snowball fight competitions and ice fishing in the North Pole ponds.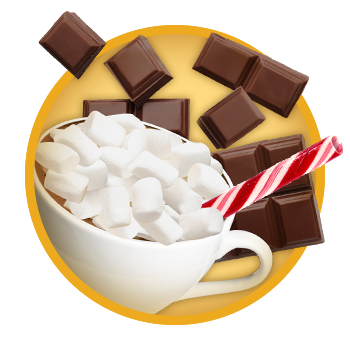 Preferred Cup of Cocoa:
Just like he eats many different cookies, Santa drinks hot chocolate various ways, but his all-time favorite recipe is a cup of extra chocolatey cocoa with a heaping mound of marshmallows and a peppermint flavored straw.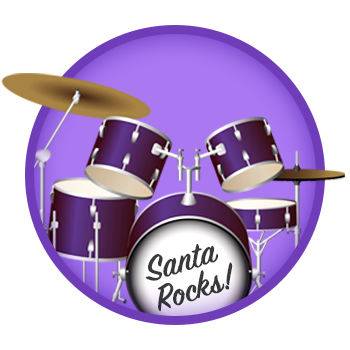 Secret Talent:
You won't believe it! One Christmas, the elves made Santa a drum set. This still ranks as one of his favorite Christmas presents, and now, he has a cool secret talent: rocking out on drums!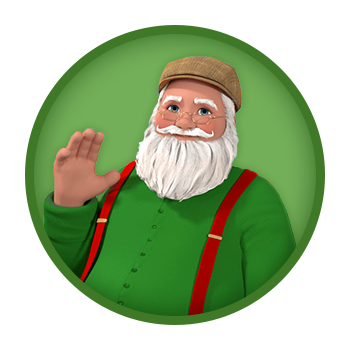 Favorite Color:
Most often, you see Santa wearing his famous red-and-white suit and hat. However, when he's not dressed in this familiar attire, Santa puts on his other favorite color: green!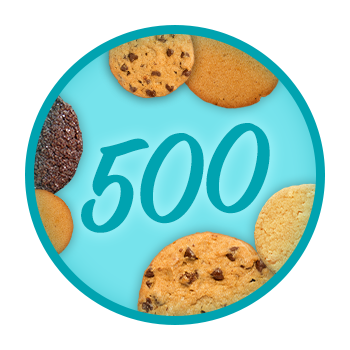 Cookie Eating Record:
Santa's personal record for most cookies eaten in a day is over 500, other than Christmas Eve, of course! After that, the Scout Elves lost count. When did this record-setting event take place? While Santa was taste testing in Mrs. Claus' Sweet Shop™.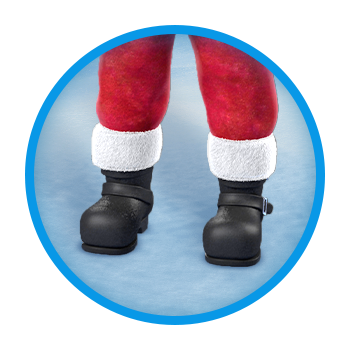 Santa's Footprints:
Have you ever seen Santa's footprints? Many people never do because his boots are coated in a special serum so he won't leave footprints behind in the snow. If you see footprints, Santa wanted you to be sure he visited!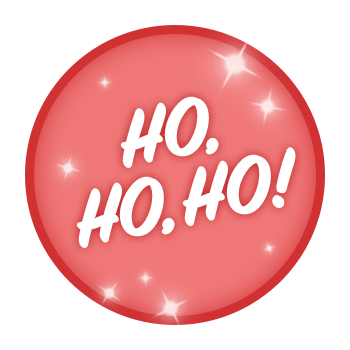 Famous Quote:
Just like you've heard Santa's famous "Ho, ho, ho," the Scout Elves hear it, too. Fun fact: The elves can hear Santa say, "Ho, ho, ho" up to 100 miles away!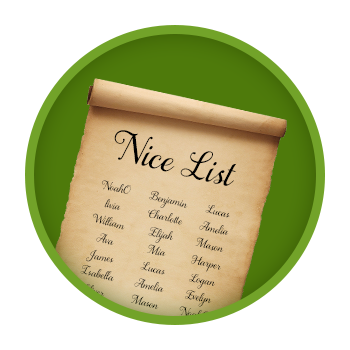 The Nice List:
There are so many names on Santa's nice list. In fact, his nice list is so long it can stretch around the world at least three times!
There's even more to learn about Santa. Do you know when he celebrates his birthday? Find out now!