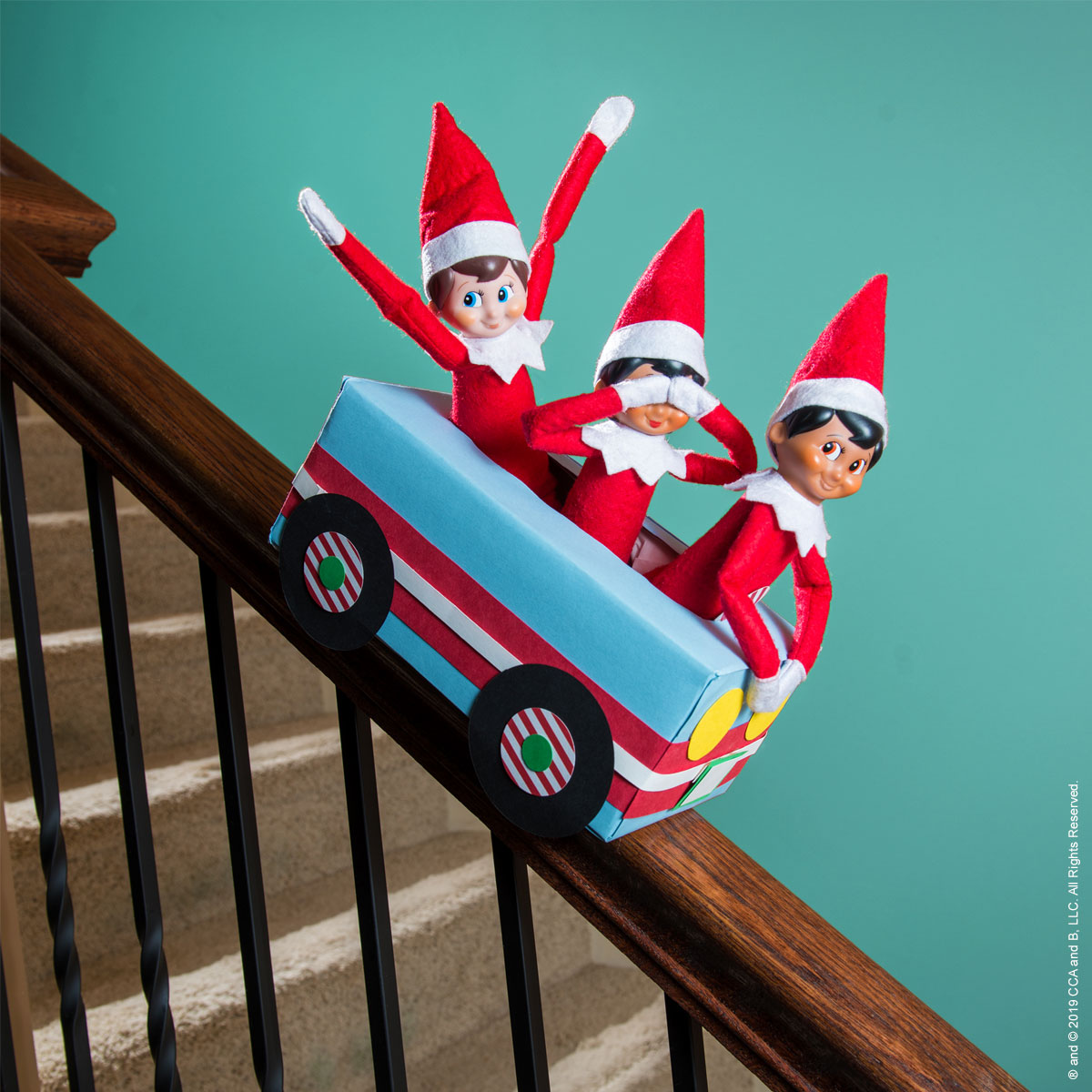 Materials:
Boxcar printable
Color printer
Paper
Glue
Tape
Scissors
Instructions:
Taking a trip down the bannister is easy when your Scout Elf makes this snazzy tissue boxcar!
To start, your elf will print and cut out the boxcar printable pieces.
Next, your elf will glue the cutouts to the corresponding side of the tissue box. (Helpful hint: the cutout with the hole should be placed on the top of the tissue box, the two cutouts with wheels should be glued to the sides of the tissue box, and the two smaller cutouts should be used for the front and back of the boxcar.)
Then, your elf will use tape to attach his or her new mode of transportation to the bannister for a smooth ride!