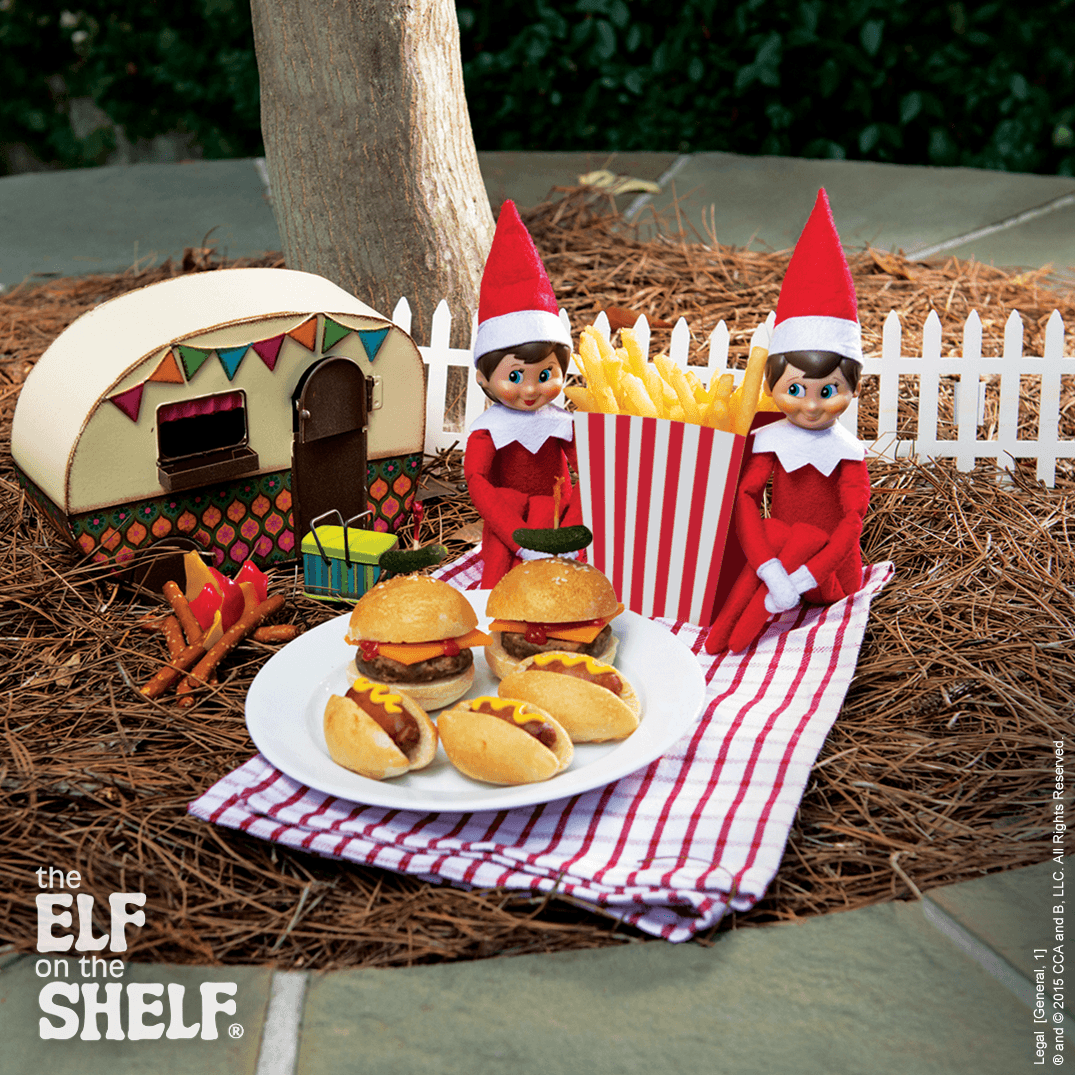 Materials:
Small dinner rolls
Ground beef
American cheese
Ketchup
Mustard
Cocktail wieners
French fries
Dish towel
Instructions:
It looks like your Scout Elf has worked up a little appetite from flying to the North Pole! To satisfy the hunger, your Scout Elf will create a mini picnic atop a dish towel by:
Shaping the ground beef into mini burger sliders that will fit on small dinner rolls.
Cooking the burgers (because they're smaller, they'll need less time than a normal-sized burger on the grill or in the skillet).
Dressing the burgers with ketchup and small squares of cheese.
Cooking cocktail wieners and folding them into the top halves of the dinner rolls.
Dressing the mini hot dogs with a squiggle of mustard.
Cooking a small order of french fries to go with the main dish.
Digging into this meal fit for an elf!