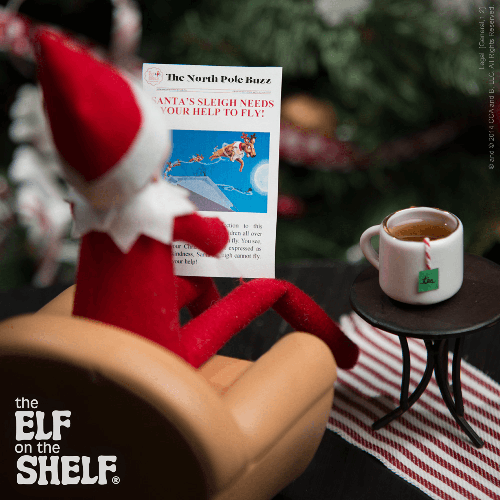 Materials:
The North Pole Buzz template
Gray or white paper
Scissors
Instructions:
Even while spending time with your and your family, your Scout Elf will want to keep up with the happenings at the North Pole by perusing all the North Pole news that's fit to print! After pulling up the day's North Pole Buzz front page, your Scout Elf will print the newsletter and then cut it out.
Just as you do in the morning, your Scout Elf will kick back with a cup of cocoa to read the day's need-to-know news!