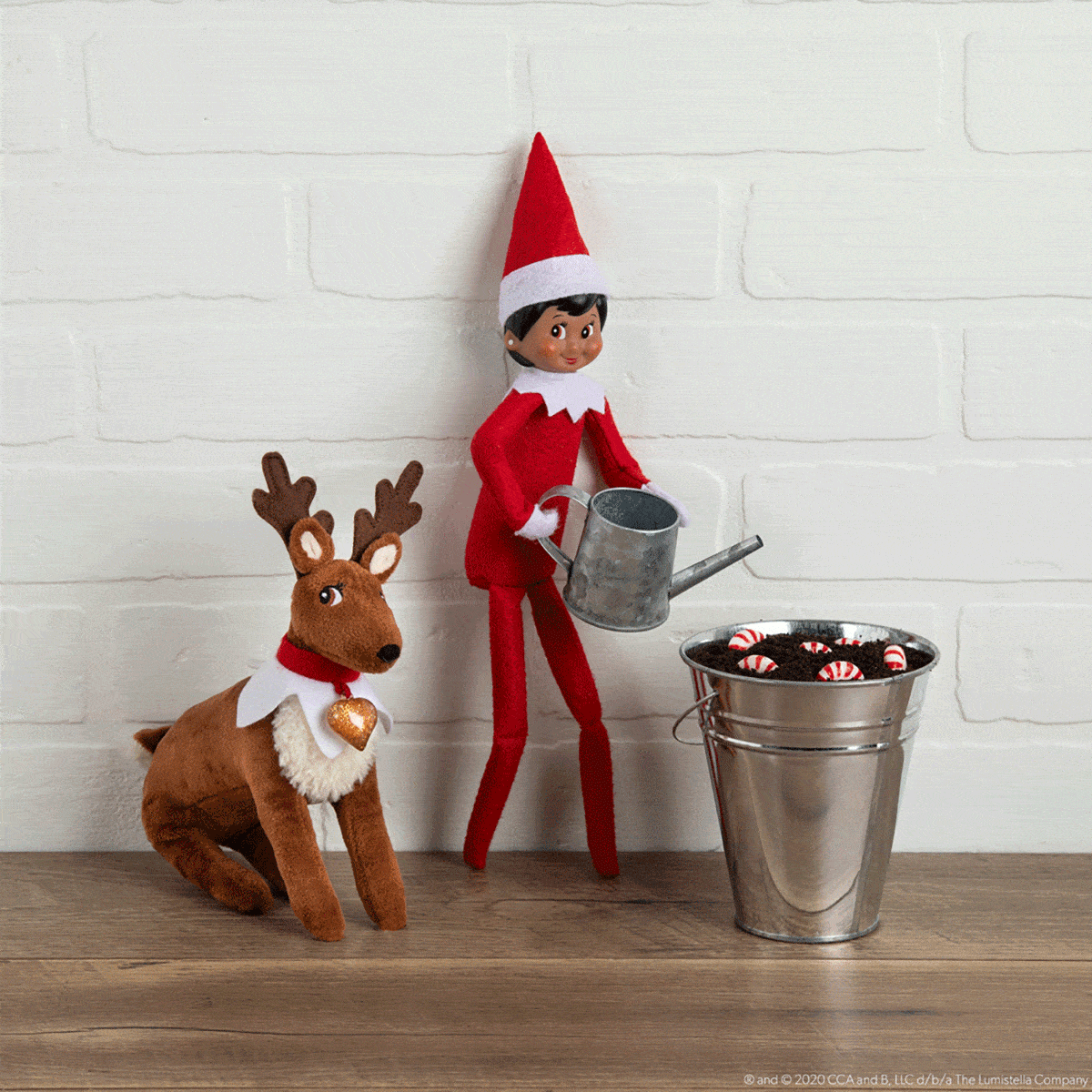 Your Scout Elf has a green "Christmas" thumb. With a little watering and patience, they will grow full-size candy canes!
Materials:
Soft peppermint candies
Mini and full-sized candy canes
Small bucket or cup
Crushed chocolate cookies
Mini watering tin
Instructions:
Your Scout Elf will tend to a candy cane garden. First, they will plant soft peppermint candies in crushed chocolate cookies (dirt) and water them with a mini watering tin.
Soon, the soft peppermint candies will grow into mini candy canes before finally reaching full-sized candy canes!