Christmas Countdown Santa Printable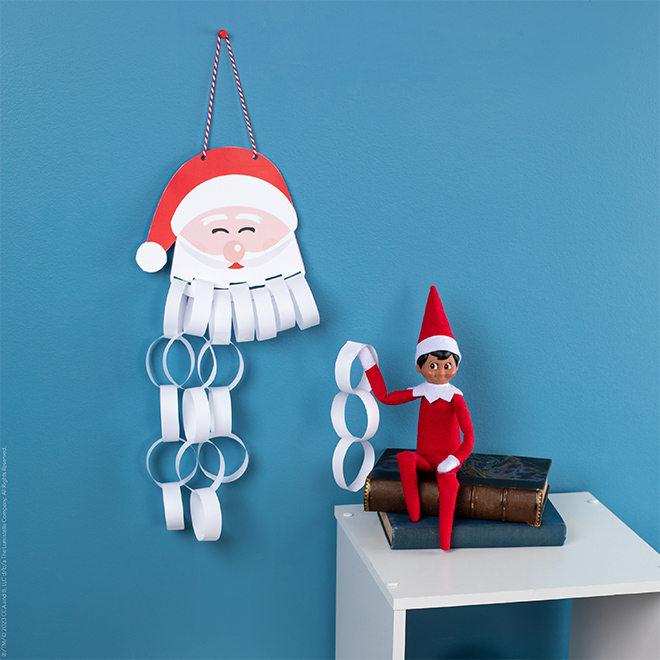 Let the countdown to Christmas BEGIN!
Materials:
Color printer
Cardstock/ copy paper
Scissors
Tape
String
Instructions:
To begin, your Scout Elf will print and cut out the Christmas countdown printable.
Next, they will cut four-to-five-inch strips of white paper.
Then, week by week, they will watch as kids loop one strip of paper to create Santa's "beard" by Christmastime!