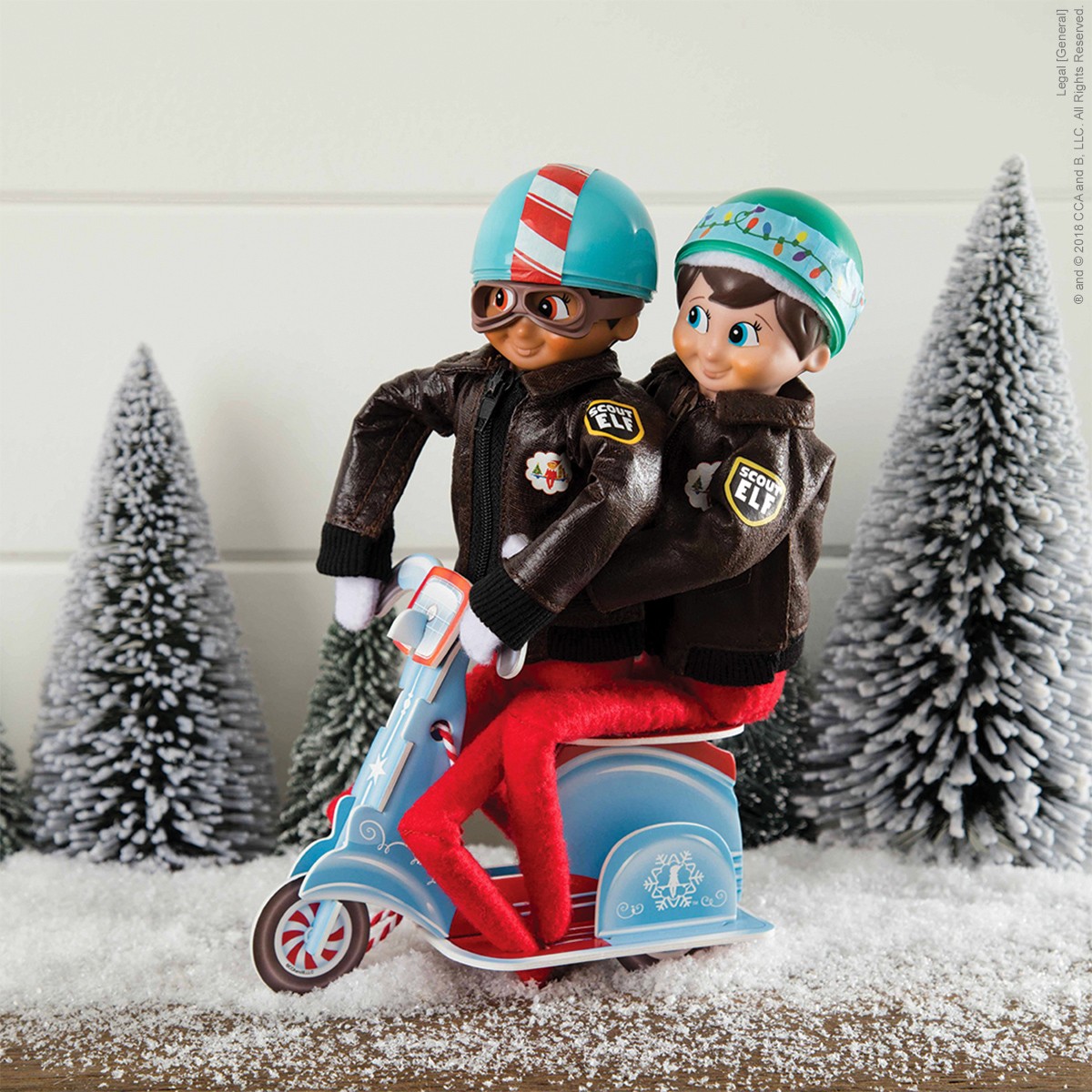 Your elf will love the thrill of the open road and frosty nip in the air when they hop on this sporty ride!
Materials:
Instructions:
First, your Scout Elf will pop out and snap together the puzzle-like pieces of the Scout Elves at Play® Orna-Moments™ Christmas Scooter.
For a cool look while keeping warm, your elf will wear the aviator jacket from the Claus Couture Collection® Flurry Flight Jacket Claus, plus the brown aviator goggles for eye protection.
Finally, your elf will create a colorful motorcycle helmet by tearing off a strip of low-tack decorative tape and attaching it to half of a plastic Easter egg. Your elf can use the other half of the plastic egg to make a helmet for a friend.