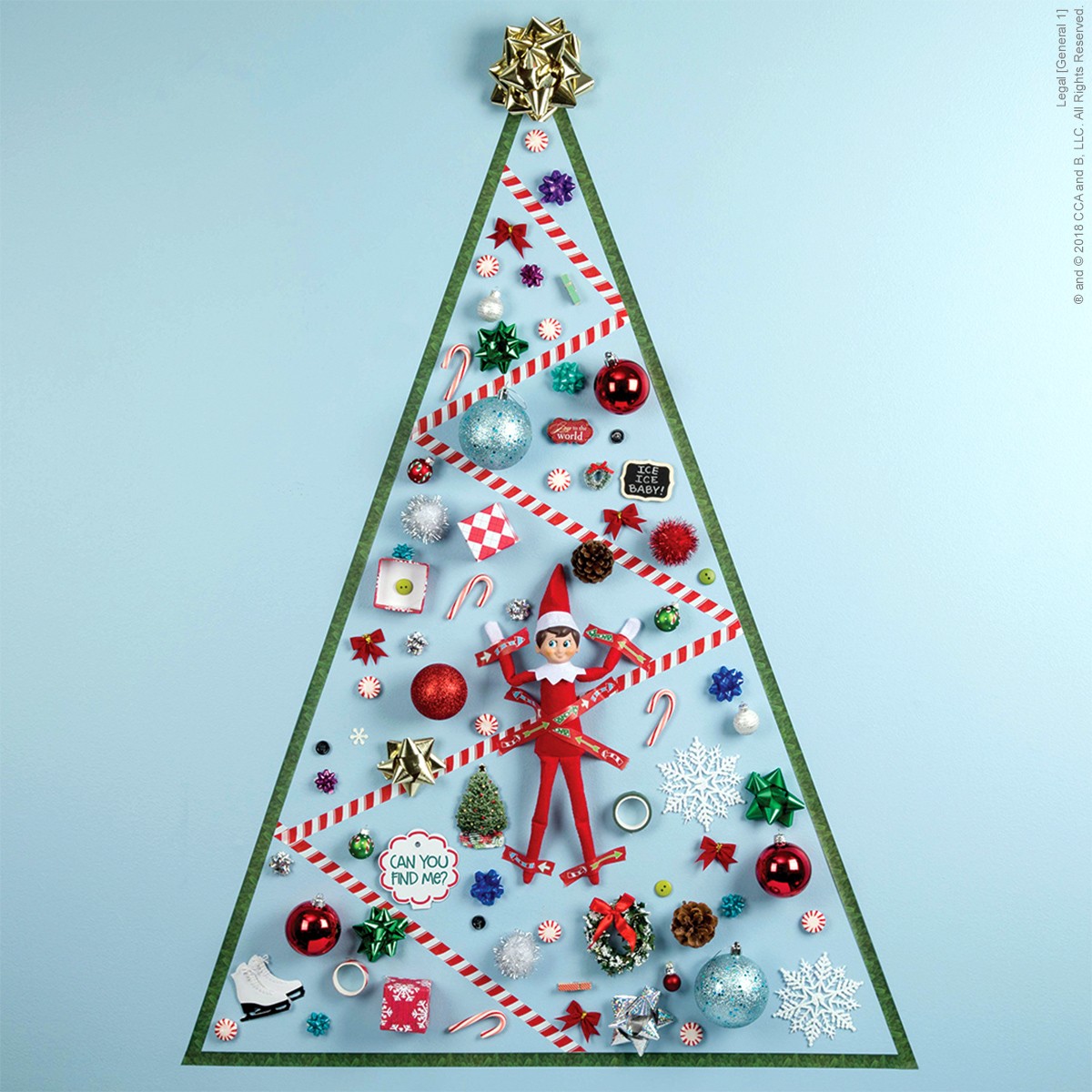 Scout Elves are always ready to jump into an activity that combines two well-loved pastimes: playing hide-and-seek and decorating! Your elf will create one of the most memorable moments of the season using festive decorative tape, simple decorations, funny sticky notes and holiday-themed trinkets to deck the wall with a Christmas tree collage. Off-the-wall hilarity will happen when they hide in the tree—the ultimate surprise to greet children in the morning.
Materials:
Low-tack decorative tape from Scout Elves at Play® Stick Quick or other decorative sticky tape
Painter's tape
Oversize gift bow
Miniature gift bows
Miniature Christmas ornaments
Miniature holiday-themed items
Instructions:
First, your Scout Elf will create a tree shape by tearing off and attaching low-tack decorative tape to the wall, starting at the bottom with a horizontal base line and completing the triangle shape with two strips of tape that are of equal length.
Next, your elf will trim the tree with a zigzag garland made with low-tack decorative tape in a contrasting color.
Using painter's tape, your elf will attach an oversize bow as a tree topper and then fill in the tree by attaching miniature gift bows, colorful ornaments, ribbon, notes and other holiday items easily found around the house.
Finally, your elf will hide in the tree using decorative tape to attach their arms and legs.