Cotton Ball Fort for Elf Pets® Arctic Fox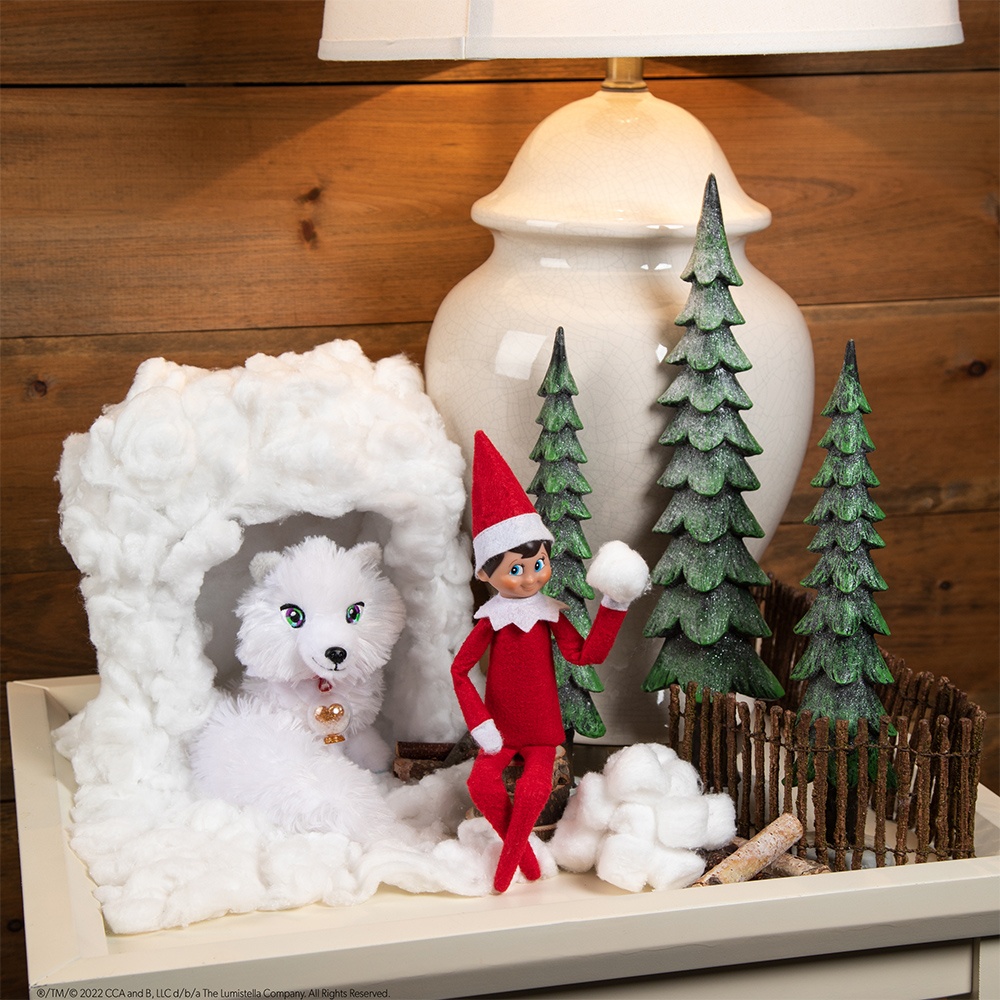 Bundle up with your Elf Pets® Arctic Fox in a cozy snow fort.
Materials:
Cotton balls or buffalo snow
Cardboard or Styrofoam
Adhesive
Instructions:
First, the Scout Elf will create an igloo shape out of cardboard or Styrofoam.
Next, they will arrange and adhere the cotton balls or buffalo snow around the igloo to look like a snow burrow.
Finally, the elf will show the Elf Pets® Arctic Fox its new home for the winter!