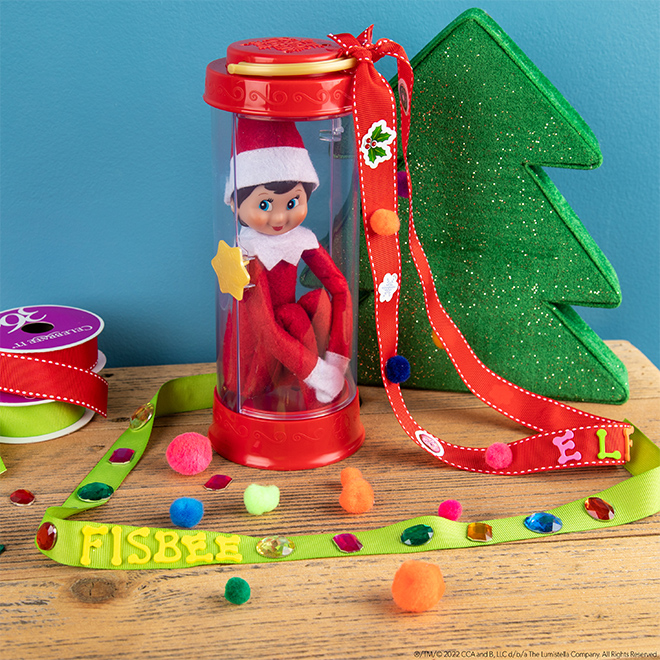 Make a merry fashion statement!
Materials:
Ribbon
Adhesive
Your favorite craft supplies: pom-poms, glitter, rhinestones, stickers, etc.
Instructions:
Your Scout Elf will begin by cutting two to three feet of their favorite Christmas ribbon.
Then they will set out craft supplies for kids to decorate the ribbon
Once finished decorating, kids will tie the strap to the Scout Elf Carrier handle to wear cross-body or over their shoulder.
Finally, leave the Scout Elf Carrier where your elf can find it and they'll climb inside for your next adventure!