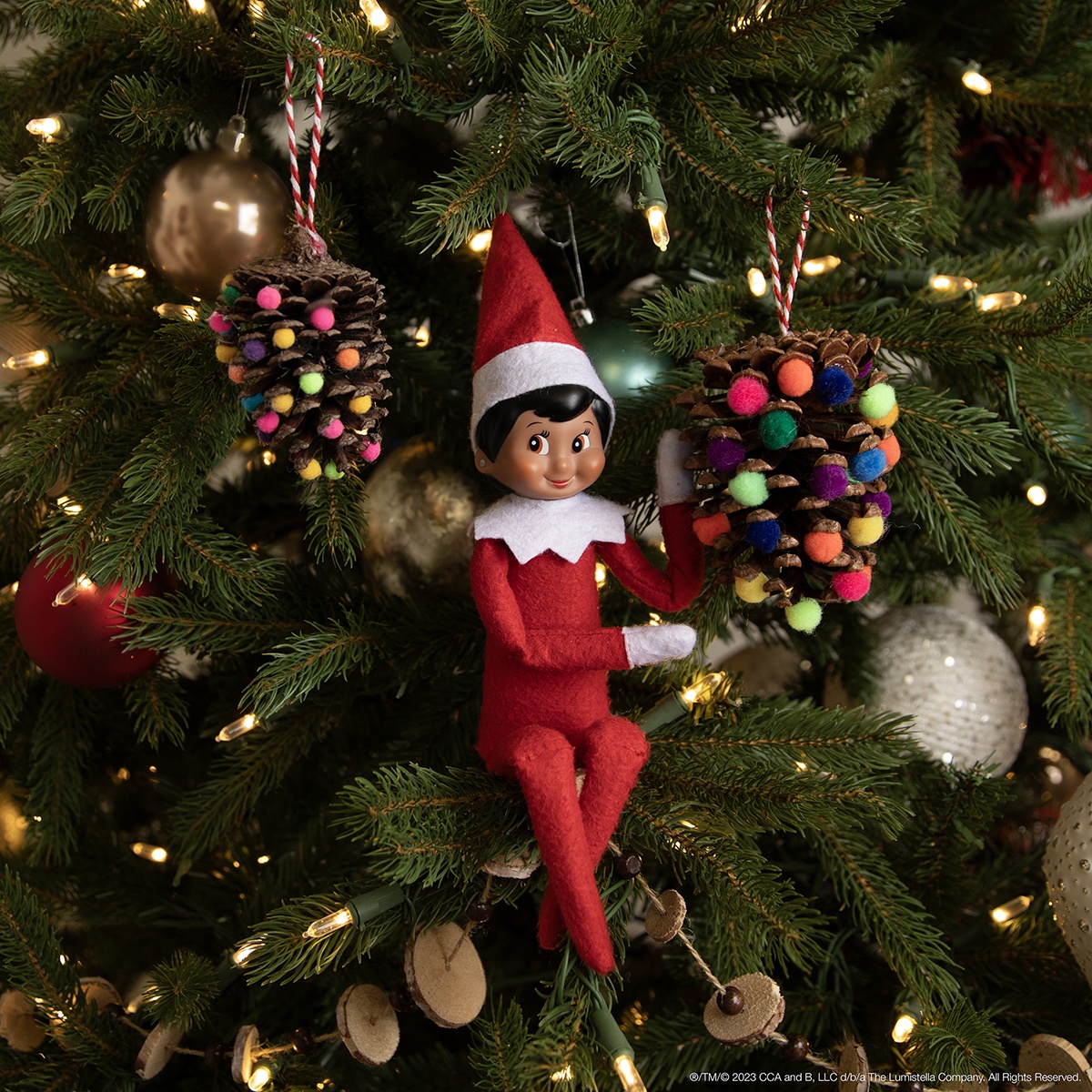 The prettiest pines you ever did see.
Materials:
Pinecones
Glue
Ribbon
Pom-poms, glitter, sequins, etc.
Instructions:
To begin, your Scout Elf friend will gather up smaller-sized pinecones.
Next, they will find pom-poms, glitter, sequins, beads, etc. and glue them to their pinecones to make them look a little more festive!
Then they will take 4-5 inches of ribbon or string to glue, or tie a piece to each pinecone to make it into an ornament.