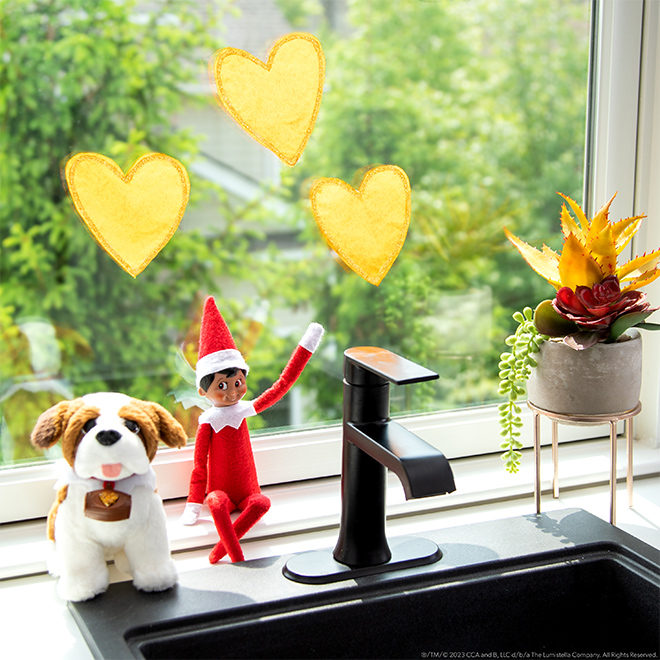 Capture the sun with these adorable DIY suncatchers!
Materials:
Paper coffee filters
Scissors
Paint brush
Yellow food coloring
Optional: glitter, glue
Instructions:
To begin, your Scout Elf will lay three to four coffee filters flat and cut them into the shape of a heart.
Next, they will use a paint brush to gently paint a thin coat of yellow food coloring on top of the paper hearts.
Then they will put a border of gold glitter all the way around the heart to make it sparkle!
Next, your elf will hoist the hearts up and adhere them to a window where they can catch lots of sun.
Finally, they will lay out all the materials so kids can join in on this adorable craft!