DIY Tinfoil Star Ornaments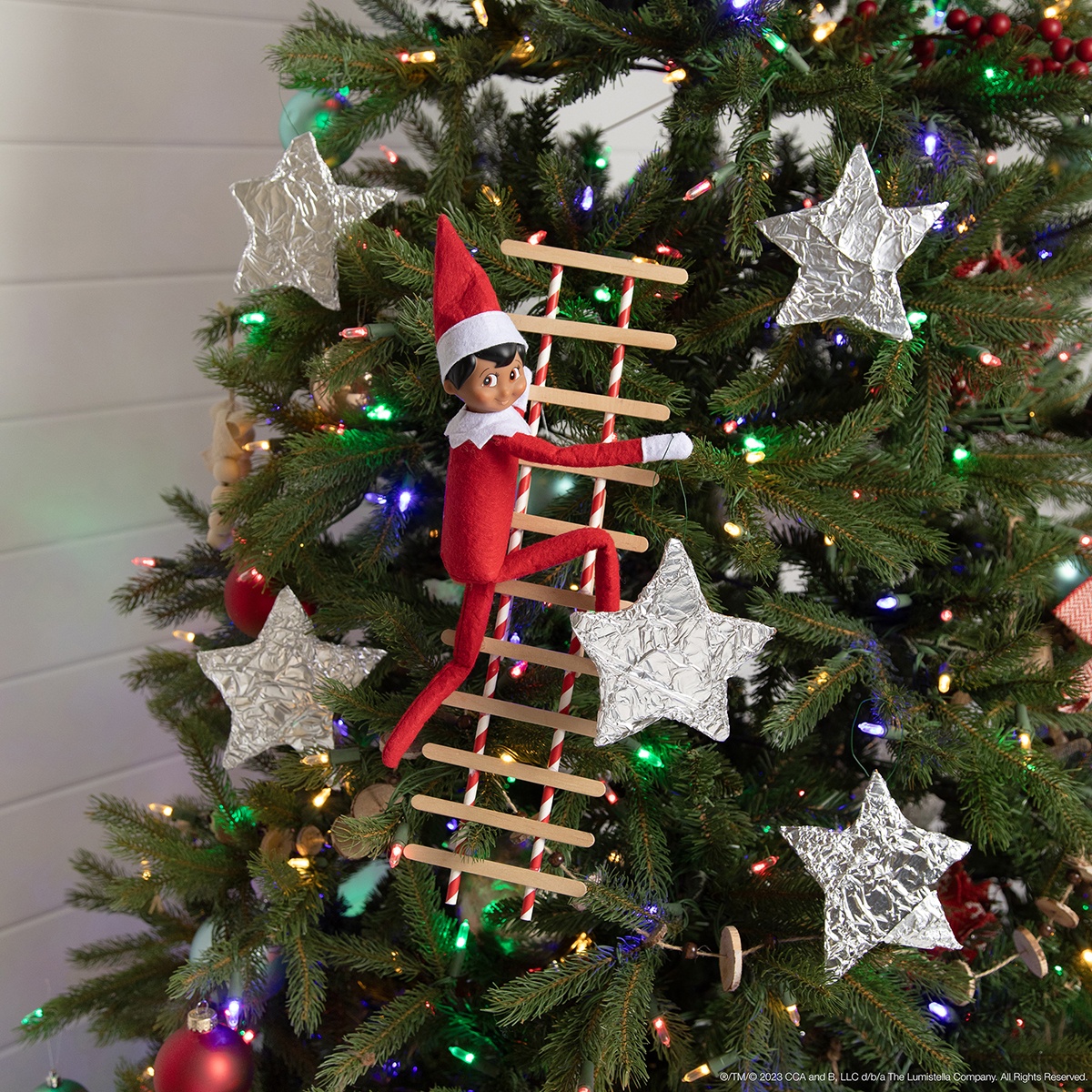 "Who says Christmas stars can only go on top of the tree?"
Materials:
Aluminum foil
Cardstock or cardboard
Scissors
Pencil
Ribbon
Tape or glue dots
Instructions:
Your Scout Elf will begin this idea by gathering cardstock or cardboard from an old box and drawing large stars.
Next, they will use scissors to cut out their stars.
Then they will take strips of aluminum foil (they like it because it's sooo shiny) and wrap them around their paper or cardboard stars until the strips mold to the stars perfectly!