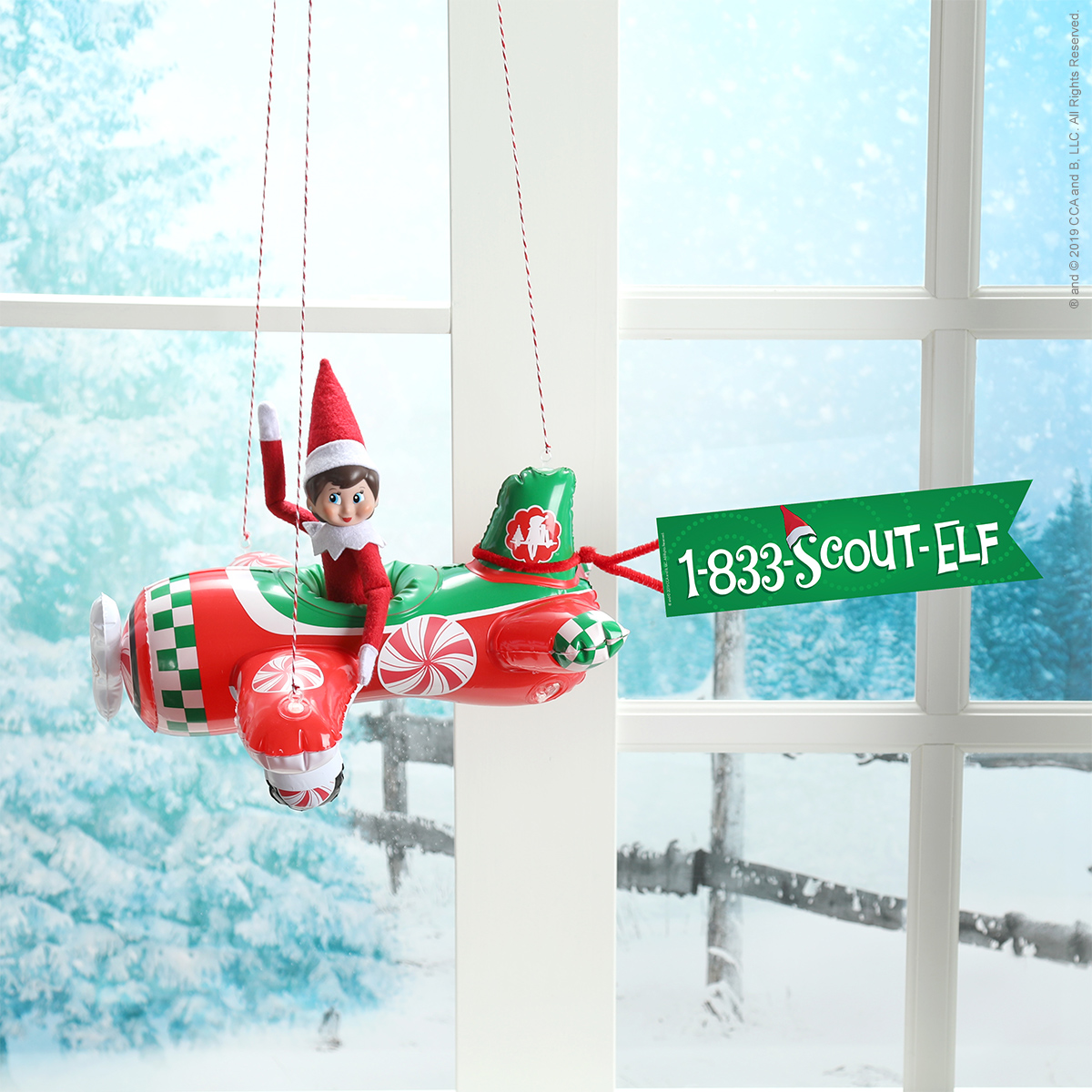 Look toward the sky to see your Scout Elf flying in with an airplane message just for you! Whether your elf is returning, leaving or advertising the nice list, they can find the perfect banners in the free printable below.
Materials:
Instructions:
First, your elf will print and cut out one of the airplane banners included in the printable.
Next, your elf will glue a pipe cleaner to the back of the banner to make it sturdier.
Your elf will wrap another pipe cleaner around the tail of the Peppermint Plane Ride and glue it to the banner.
Using Candy Cane Cable or string, your elf will hang the plane somewhere in your home and take to the skies to advertise their return, departure or the 1-833-SCOUT-ELF hotline.