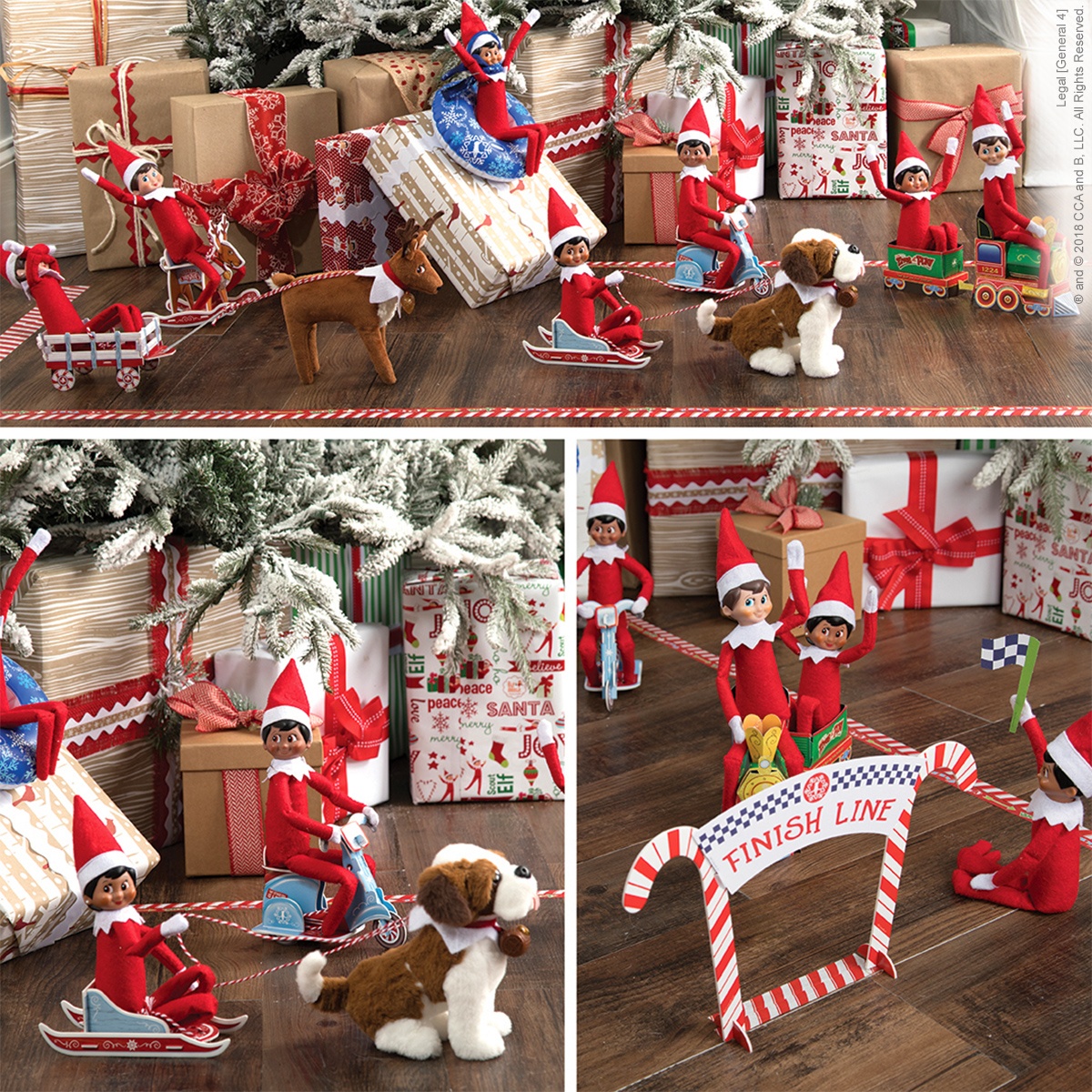 Get ready to cheer! Your Scout Elf and all their special pals are eager to compete in an action-packed race in your home. The amazing lineup features all sorts of clever rides—plus everything needed to create an eye-catching racetrack and festive finish line.
Materials:
Instructions:
First, your elf will outline a speedway using low-tack decorative tape from Scout Elves at Play® Stick Quick.
Next, your elf will pop out the Wintry Welcome Sign, Good Tidings Train and checkered flag crafts from Scout Elves at Play® Stick Quick. Your elf will follow the instructions in the booklet to finish these crafts.
To create the perfect rides for the race, your elf will pop out and assemble the Christmas Scooter, Snow Day Sled, Wintry Wagon and Rockin' Reindeer from the Scout Elves at Play® Orna-Moments™ line.
Finally, your elf and their friends will jump on their favorite rides—excited to find out who will finish first!