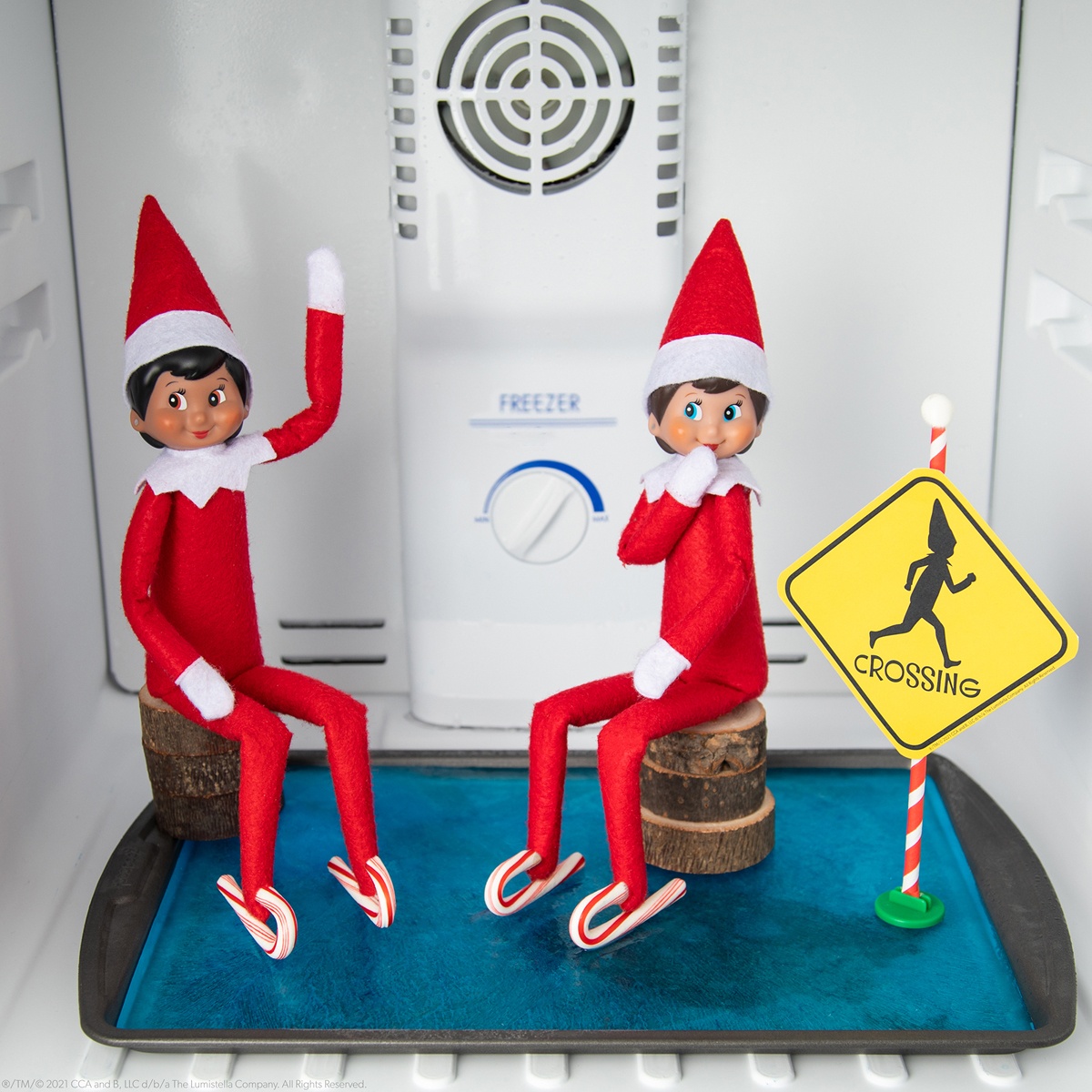 Winter sports are your Scout Elf's favorite, but how will they fare when they try skating in the freezer?
Materials:
Cookie sheet
Blue food coloring
Water
Mini candy canes
Glue dots
Color printer
Card stock/paper
Scissors
Straw
Tape
Instructions:
Your elf will set up their skating rink by freezing a sheet of blue water.
They will print and cut out the printable.
They will tape the sign to a straw.
Your elf will attach their mini candy cane ice skates to their feet and then test the waters to see how they'll do!