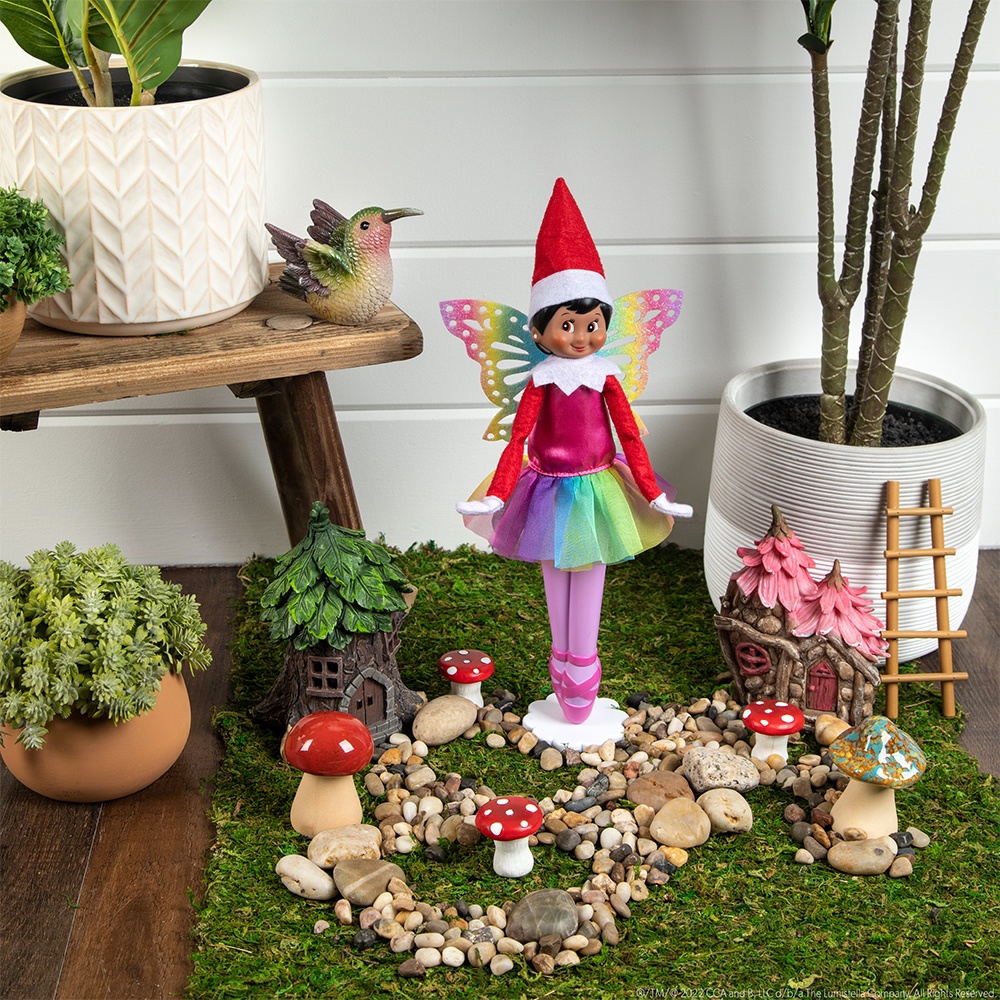 "Don't mind me…just doing a little gardening."
Materials:
Your favorite garden décor: moss, mushrooms, flowers, etc.
Instructions:
Your Scout Elf will dress up as a fairy (maybe with the help of MagiFreez® Rainbow Snow Pixie outfit).
Next, they will stage a garden scene and wait for you to find them among the mushrooms, flowers, elf-sized trees, and moss.