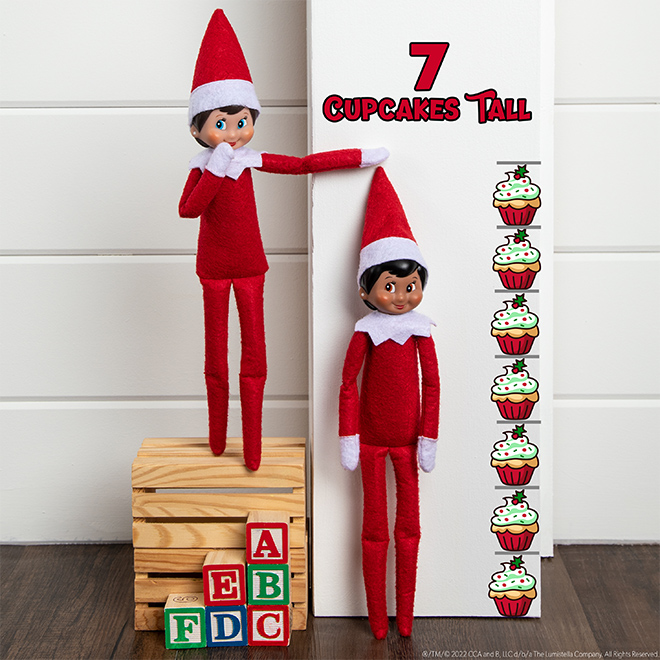 Materials:
Wall or door frame of your choosing
Color printer
Cardstock/copy paper
Scissors
Instructions:
Your elf will begin by printing and setting out the printable and cute message card!
Then they will help kids pick out a wall or door frame eligible for a few pencil markings.
Next, kids will back up to the wall while you help to draw a line equal with the tippy top of their head!
Finally, keep the measurements going each season when your elf journeys back to your home for Christmas!