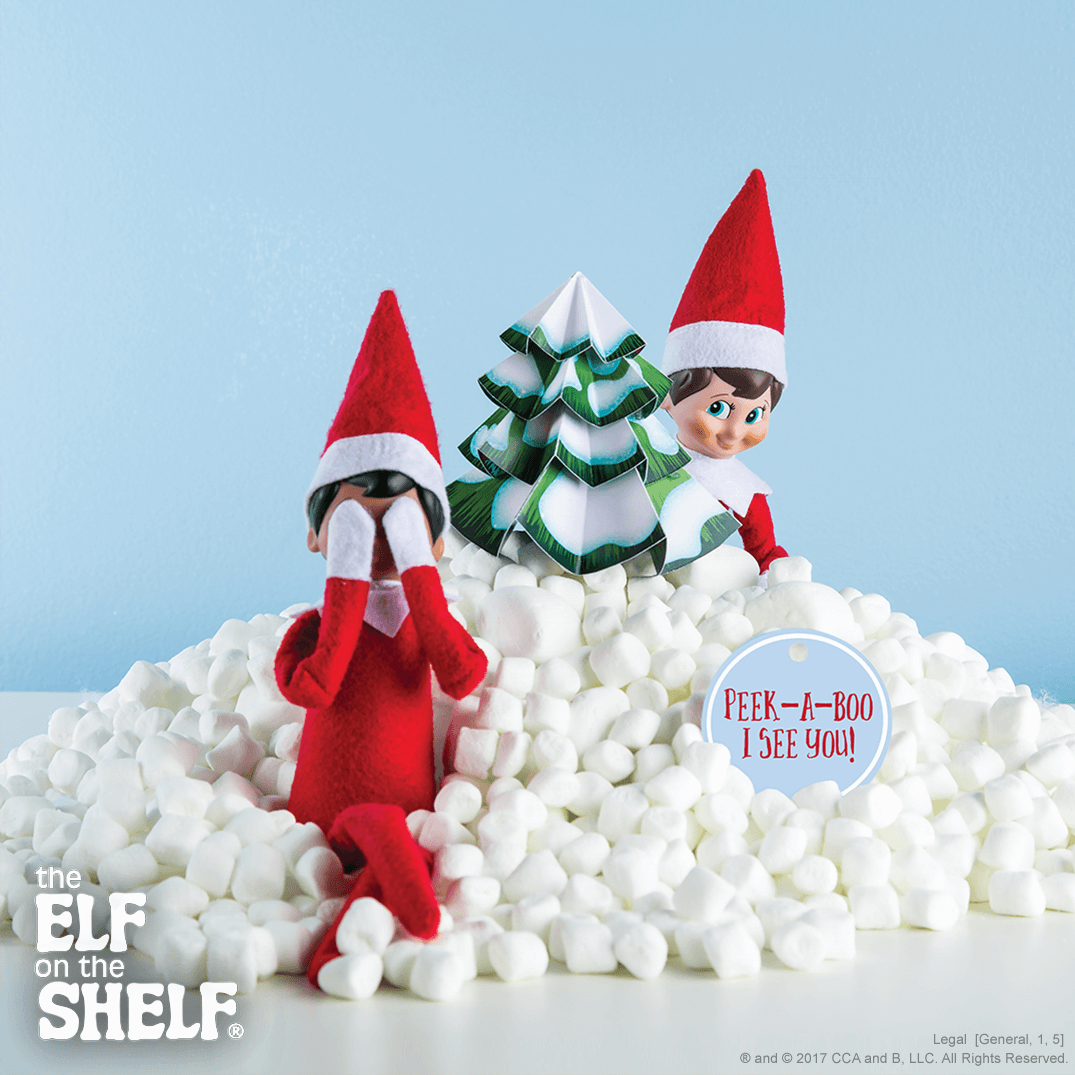 Materials:
Instructions:
One Mississippi, two Mississippi, three Mississippi—your Scout Elf is hiding and they want you to find them! To create the perfect place to hide, your elf will start by piling up a mound of mini marshmallows.
Next, your elf will pop out the Convertible Christmas Tree and Marvelous Message Cards and follow the instructions for the crafts in the book Scout Elves at Play® Paper Crafts.
Finally, your elf will hide behind the mound of marshmallows and wait for you to find them!