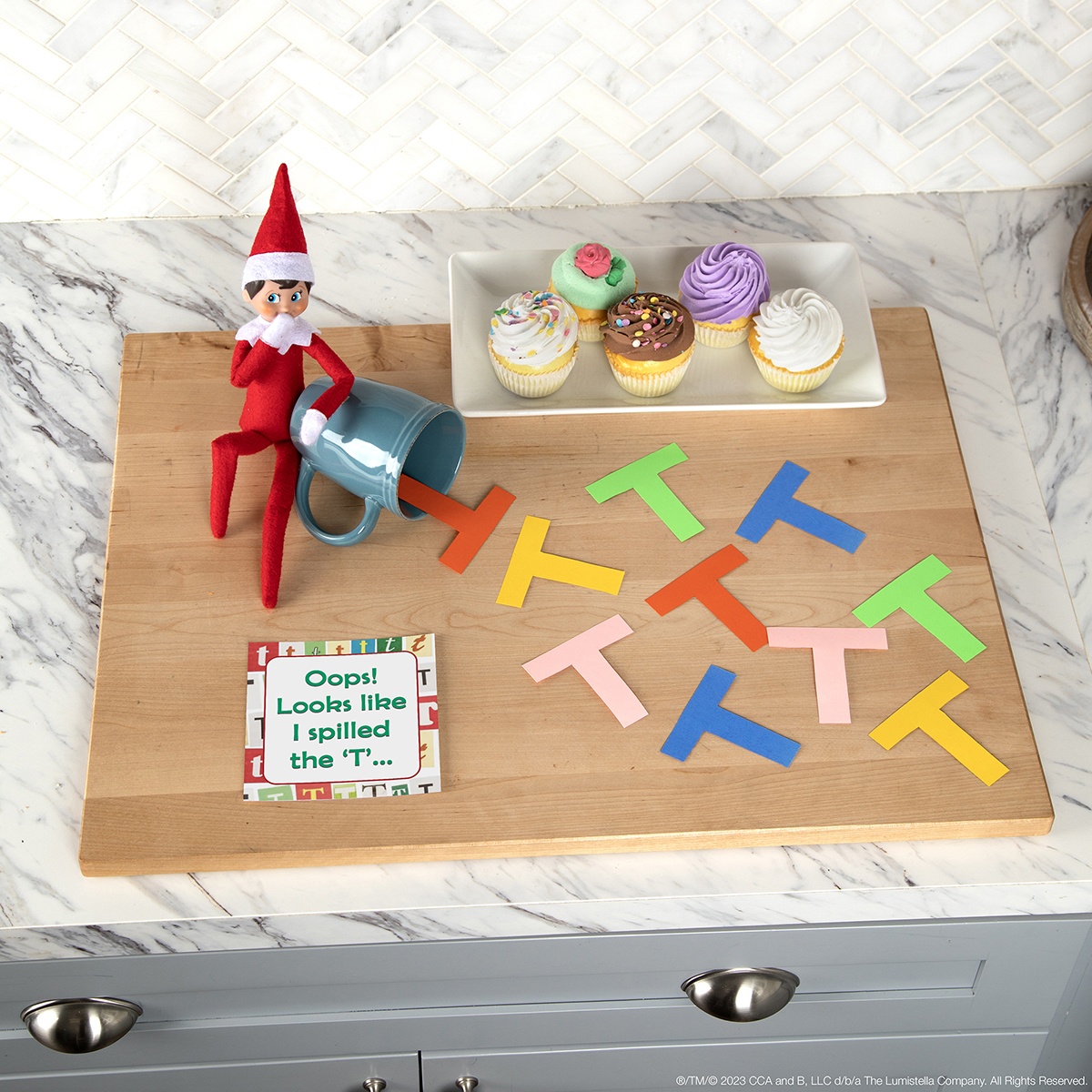 Materials:
Color printer
Card stock/copy paper
Scissors
Mug
Instructions:
To begin, your Scout Elf friend will print and set out the printable message card.
Next, they will carefully use scissors to cut out several T's from card stock or copy paper.
Then they may grab a mug to place beside them and their T's to make it look like they just "spilled the tea."
Finally, they will find a comfy spot on the counter to set up this adorable idea.