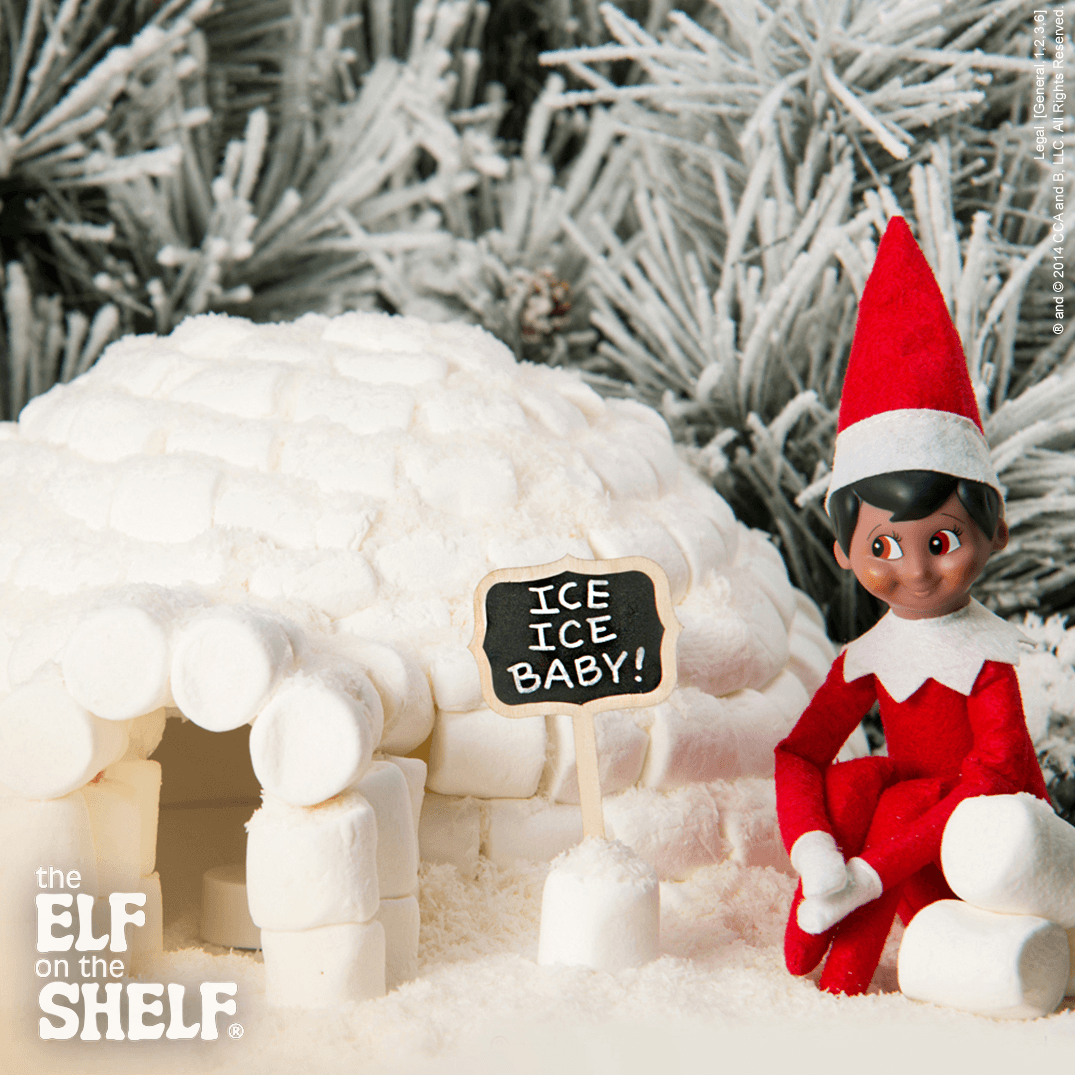 Materials:
Styrofoam dome (12 inches tall)
Craft foam or board (20 inches by 20 inches)
Toothpicks
Butter knife
Scissors
Marshmallows (2 large bags, regular size)
Marshmallow fluff (12 ounces)
Unsweetened shredded coconut (16-20 ounces)
Instructions:
Your elf will create this marshmallow igloo by cutting an entry hole, approximately 3.5 inches by 3.5 inches in the Styrofoam dome with scissors.
Next, using a pair of scissors, your elf will cut the marshmallows in half lengthwise. Using the marshmallow fluff, your elf will secure each marshmallow to the dome. Marshmallows touch, but do not overlap.
A second layer of marshmallows will go on top of the first layer. The edges will be scattered in a basic brick pattern. Your elf may add up to three layers!
To make the entry tunnel, your elf will create six stacks of marshmallows, each with two marshmallows on top of each other, secured with marshmallow fluff. They will use toothpicks as needed to reinforce. Three stacks are placed beside each other facing the other three marshmallow stacks, which are about 2.5 inches away.
Your Scout Elf will use loose marshmallows to create an arch between the stacks of marshmallows, securing each one in place with marshmallow fluff—they also use toothpicks for extra support!
After your Scout Elf puts the entry tunnel in front of the hole he or she created in the dome, your elf will hunker down and decorate around the igloo with unsweetened shredded coconut—a yummy alternative to real snow!