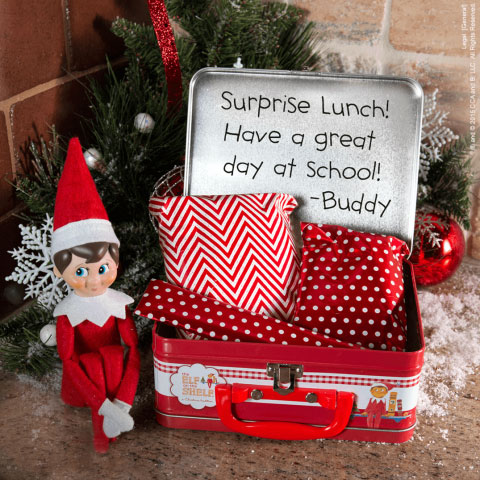 Materials:
Your little one's lunch
Wrapping paper
Tape
Instructions:
Elves have a tendency to go overboard when it comes to Christmas—and that includes gift wrapping! Your Scout Elf decided to make your little one's lunch today, but it looks like they'll have to do a little unwrapping to get inside!
Using wrapping paper and tape, your elf will wrap each lunch item, and leave a fun note for your little one to find. Now lunch will feel just like Christmas morning!