Miniature Gingerbread House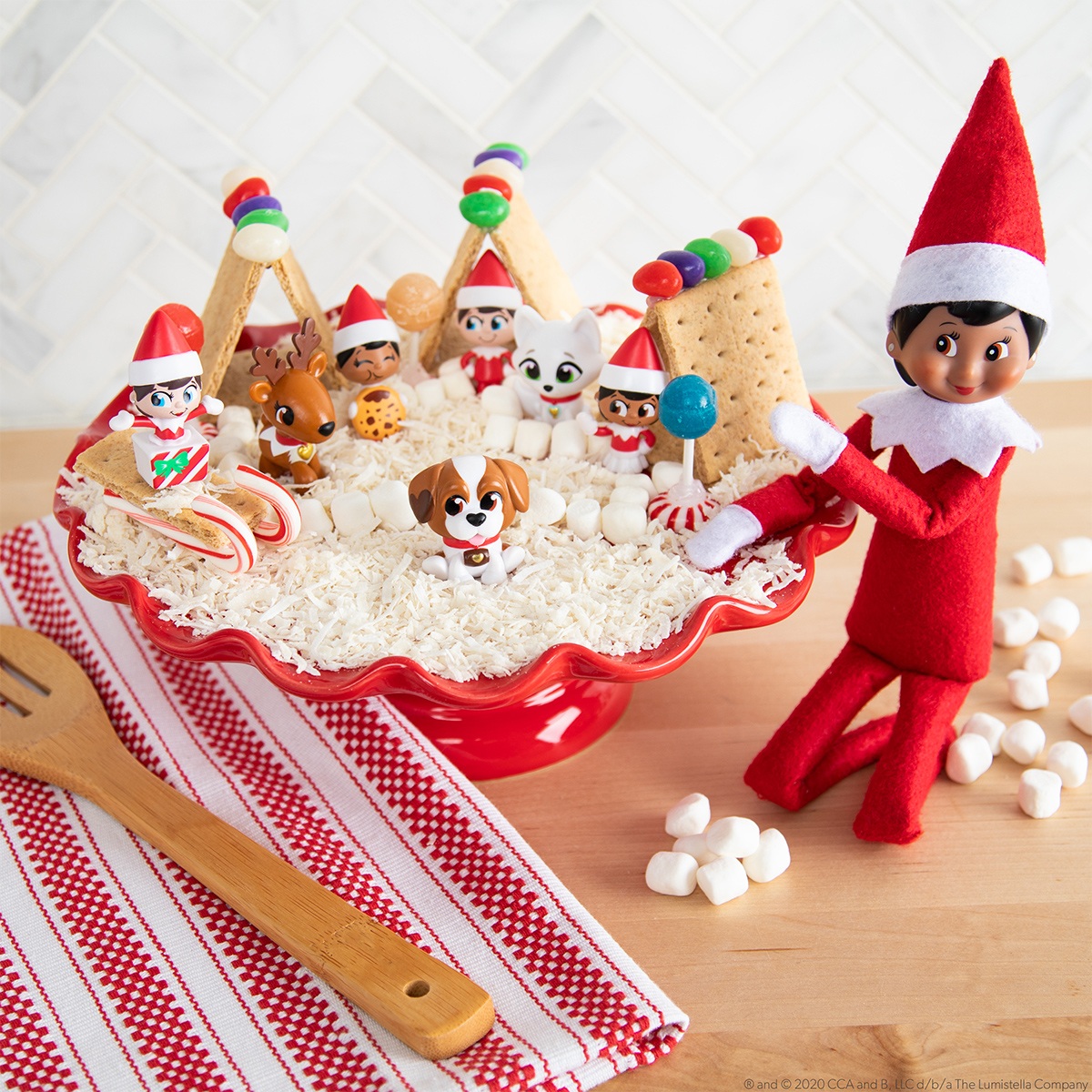 Oh, snap! This elf created teensy weensy gingerbread houses for his Merry Mini Christmas friends.
Materials:
Graham crackers
Jelly beans
Mini lollipops
Coconut shavings
Mini marshmallows
Mini candy canes
Icing
Instructions:
To create mini gingerbread houses for the Merry Minis, your Scout Elf will use icing to attach two graham crackers together and to secure jelly beans as the roof.
They can also create mini sleds with a graham cracker and mini candy canes.
They will add embellishments to the festive scene with coconut shavings, mini marshmallows and mini lollipops.