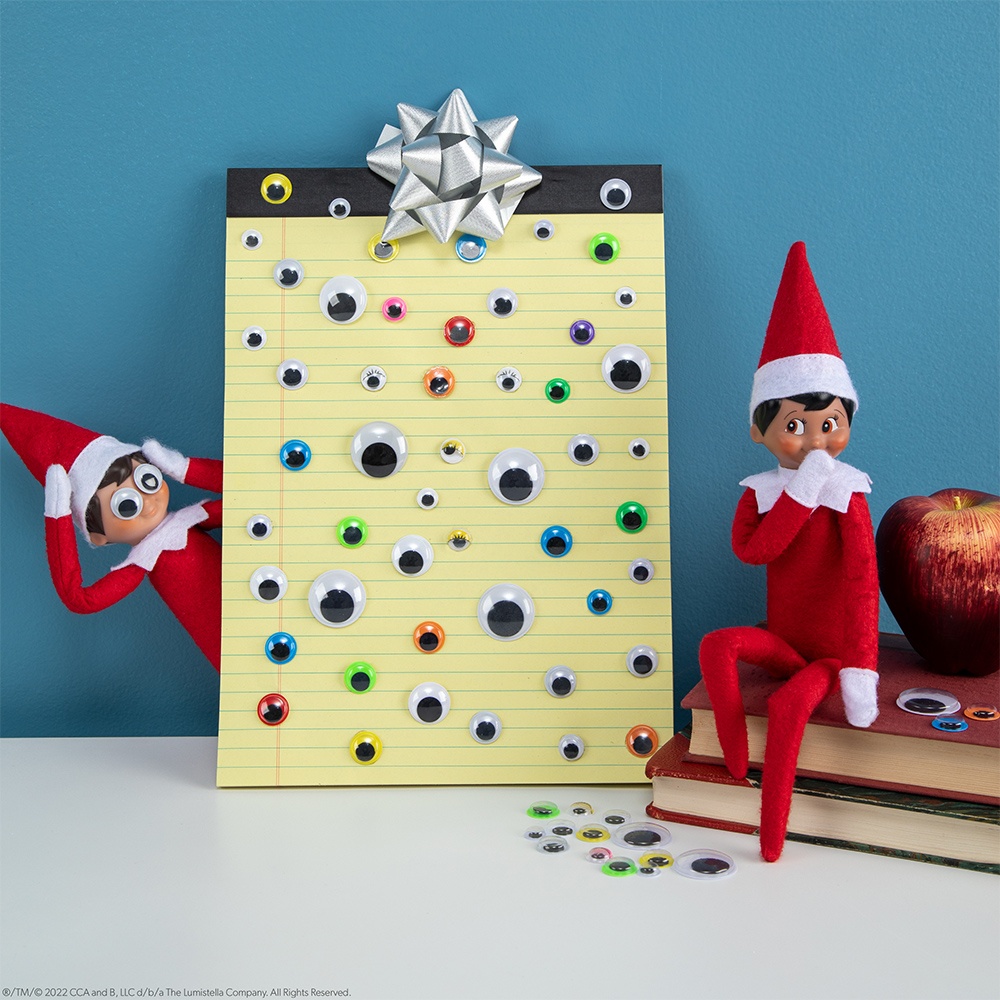 "Eye" spy something silly!
Materials:
Notepad
Googly eyes
Adhesive
Instructions:
Your elf will find a notepad and googly eyes.
Then the Scout Elf will adhere the googly eyes to the notepad to make an "eye-pad".
The elf will place the "eye-pad" where you can see it so everyone can have a laugh!