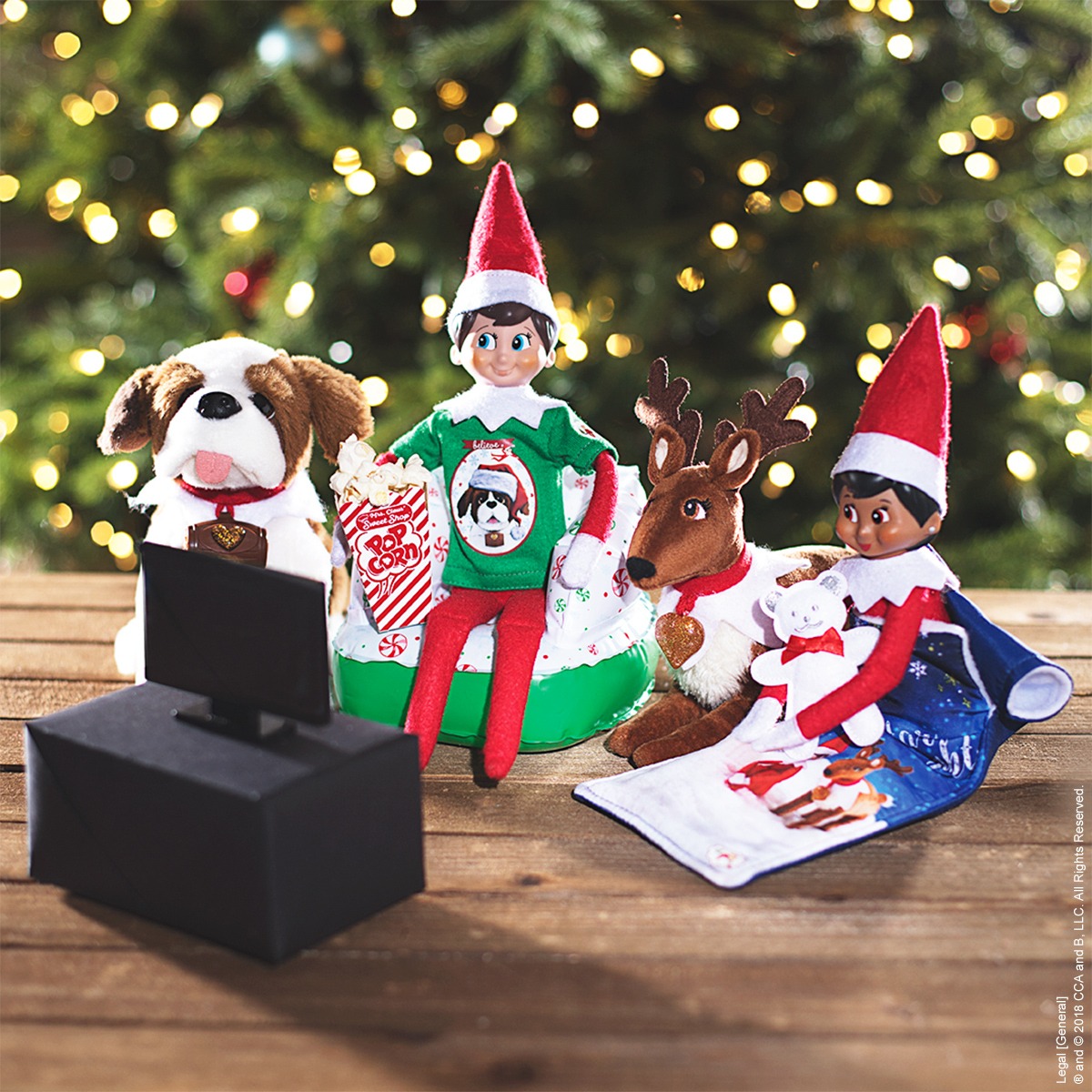 Your Scout Elf and North Pole pals will take a well-deserved break from seasonal duties by kicking back for holiday entertainment. That includes the thrill of watching the new Elf Pets® animated special "Santa's St. Bernards Save Christmas" on an elf-size screen, which includes six interchangeable scenes.
Materials:
Instructions:
First, your Scout Elf will prepare for snuggly moments by setting up the mini TV screen, elf-size chair and popcorn buckets from the Claus Couture Collection® Merry Movie Night.
Next, your elf will make sure their pal gets comfy using the wraparound sleeping bag and mini felt bear from the Claus Couture Collection® Scout Elf Slumber Set.
Finally, your elf will slip into their special Elf Pets® T-shirt and invite friends to gather around to watch the enchanting special.