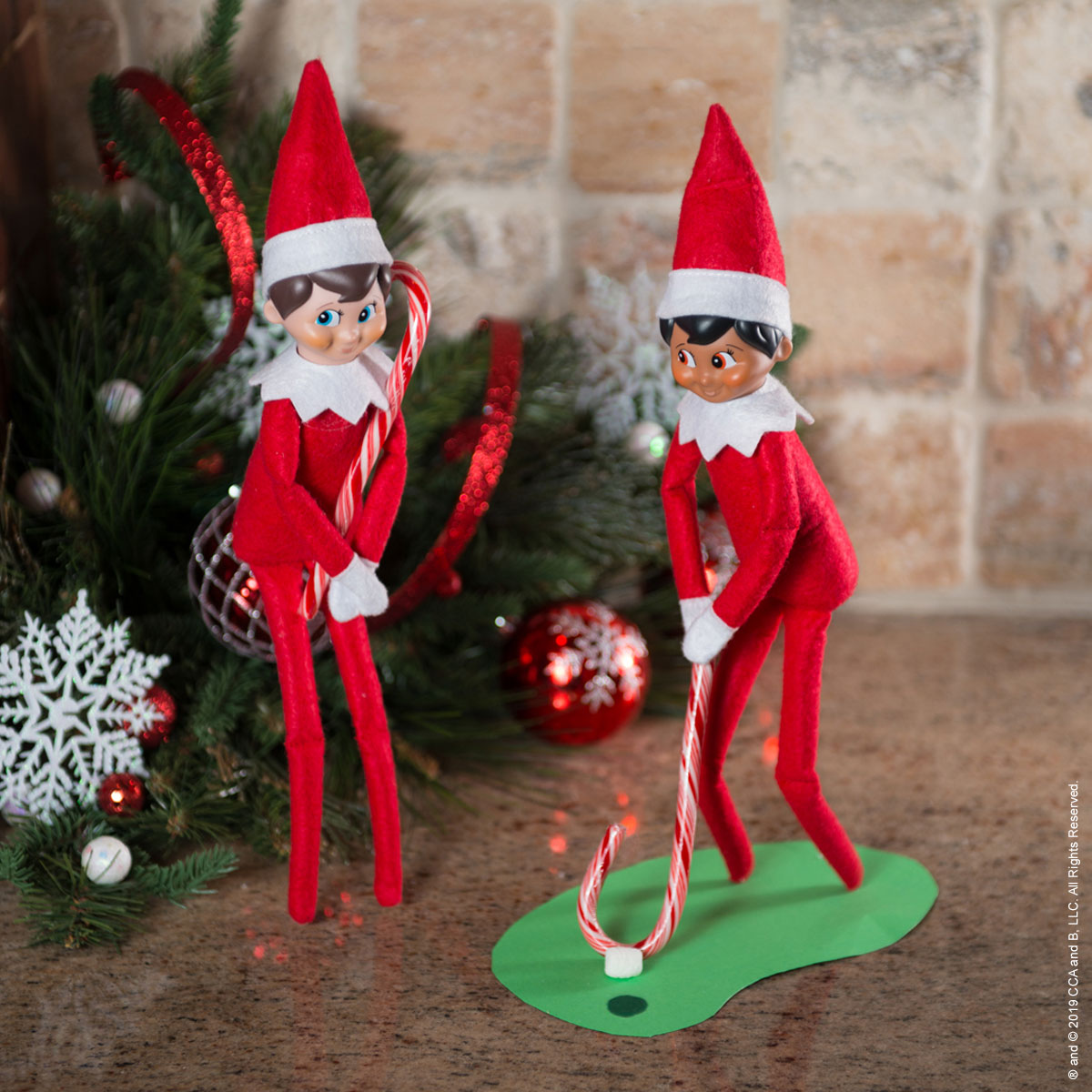 Materials:
Green felt or construction paper
Scissors
Candy cane
1 mini marshmallow
Marker
Instructions:
Fore! Nothing relaxes a Scout Elf more than a quick round of golf. Your Scout Elf will create a small putting green in your home by:
Using scissors to cut out a unique shaped "green" out of felt or construction paper.
Marking a hole on the course using a marker.
Grabbing a candy cane to use as a putter, and a mini marshmallow to use as a golf ball. Hole in one!