Now You See It, Now You Don't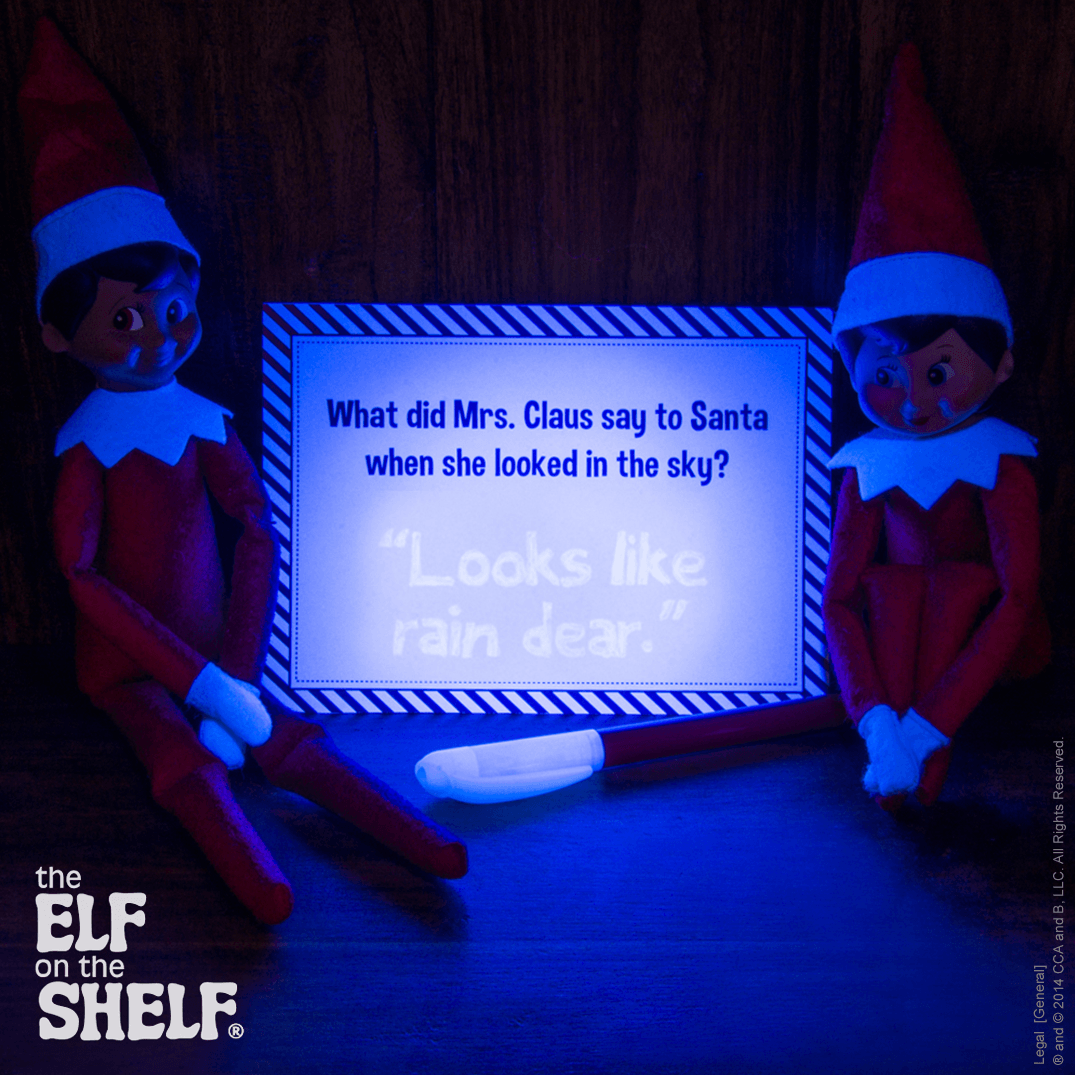 Materials:
Paper
Pen
Invisible ink/Glow-in-the-dark pen
Black light
Instructions:
First, Your elf will write a riddle or joke on a piece of paper using a pen.
To solve the riddle, children can take a black light and shine it on the paper, revealing the punch-line, which your elf has hidden on the same piece of paper with invisible ink!
If your elf can't find your black light or bring one with them from the North Pole, they can also leave fun riddles and jokes on notes or cards throughout the house for early morning giggles and fun.