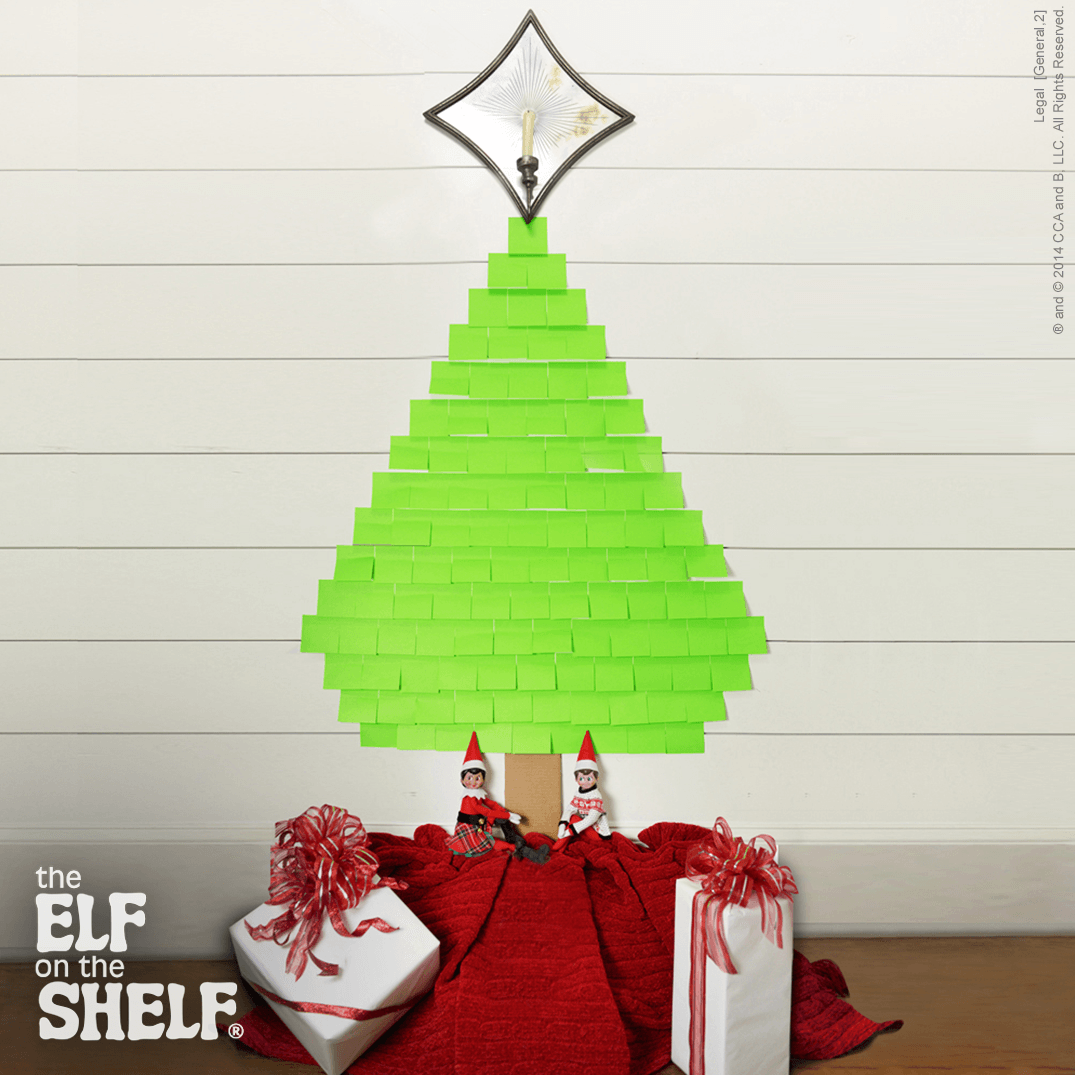 Materials:
Green paper/sticky notes
A piece of brown construction paper
Double-sided tape or painter's tape (for safety of wall paint)
Tree skirt
Christmas decorations
Scissors
Instructions:
Your elf will start by gathering brightly colored sticky notes or paper squares cut at least 3 inches by 3 inches.
Using pure imagination, your Scout Elf will assemble the paper squares in the shape of a Christmas tree, complete with a brown construction paper "trunk," cut from the brown construction paper.
Decorations, like a tree skirt, paper ornaments, a tree topper or presents may be added to the scene by your elf for authenticity!