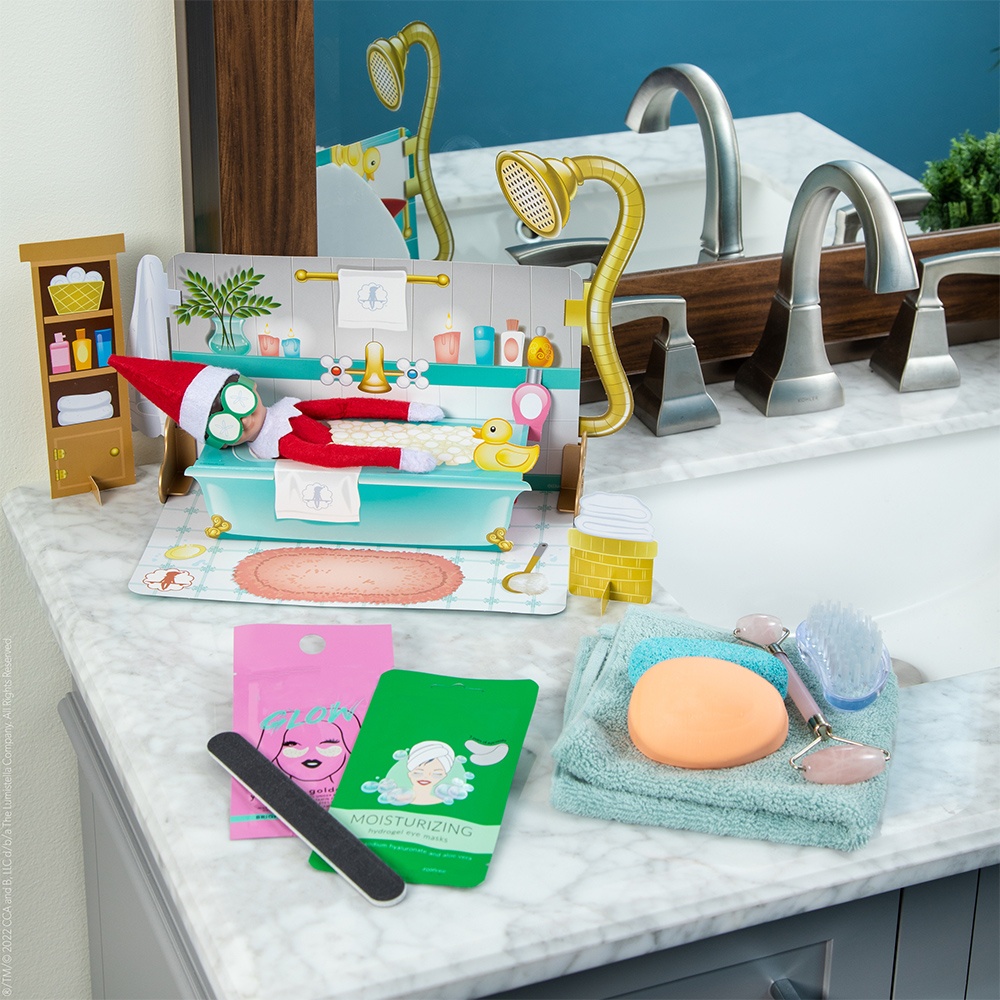 Materials:
Instructions:
Your Scout Elf will prepare for spa day with the Scout Elves at Play® Insta-Moment Pop-Ups™ Spa.
Next, they will lay out several small spa items that their family can enjoy as well.
Finally, take a day of rest! Have your own spa day so everyone can relax during this busy time of year!