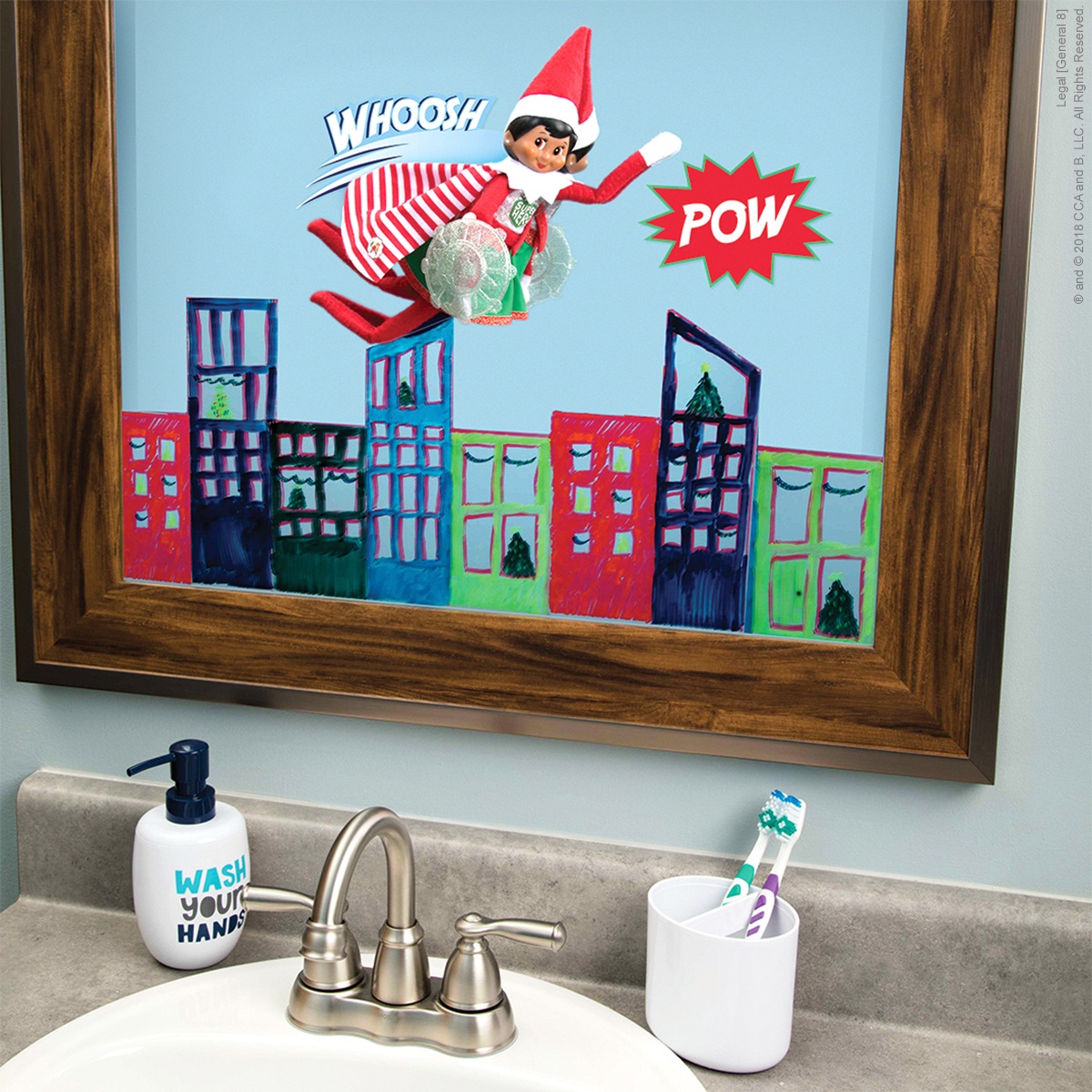 When she slips into her superhero costume, this Scout Elf can do more than jump over a building in a single bound. She can fly over an entire cityscape in a dazzling display of girl power!
Materials:
Color printer
Card stock
Dry-erase markers
Holiday Harness from Scout Elves at Play®
Superhero Surprise printable
Self-adhesive tape
Instructions:
Your Scout Elf will create a work of art on the bathroom mirror—a city scene—using dry erase markers.
Your elf will print the Superhero Surprise printable and cut out "Whoosh" and "Pow" to attach to the mirror with tape.
Then your elf will slip into the Claus Couture Collection® Scout Elf Superhero Girl and take flight using the Holiday Harness.