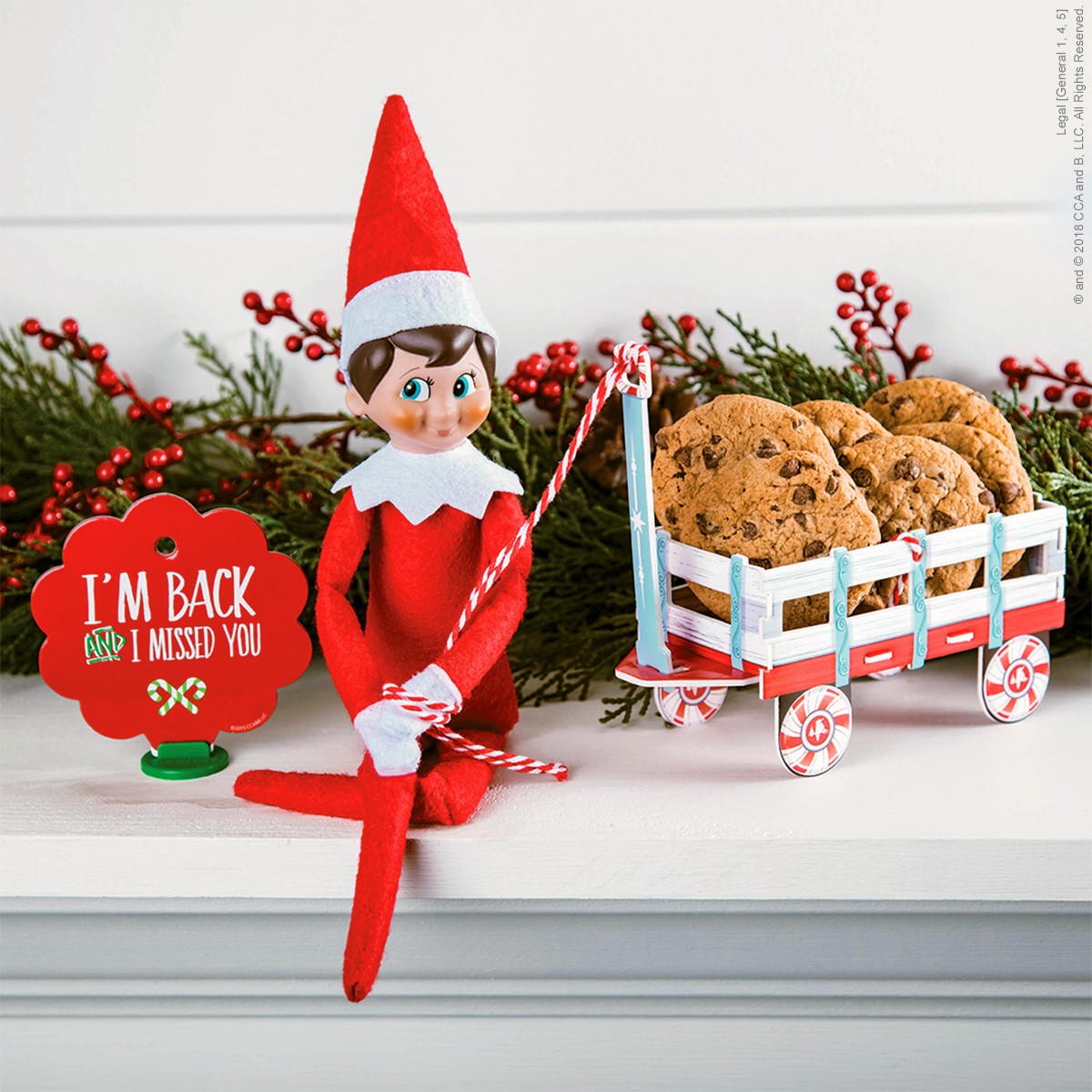 Your Scout Elf is back and ready to let the good times roll with a yummy shipment of chocolate chip cookies loaded in this cheery wintry wagon.
Materials:
Instructions:
To start, your elf will pop out and snap together the puzzle-like pieces of Scout Elves at Play® Orna-Moments™ Wintry Wagon.
Next, your elf will double-thread and loop Candy Cane Cable through the wagon handle and then secure it for easy pulling.
Your elf will then load cookies in the wagon.
Finally, your elf will pop out a Message Card and stand from Scout Elves at Play® and write a heartfelt message to mark the first day of their return.
Don't forget! After everyone has feasted on cookies, they can hang the wagon as an ornament on your Christmas tree!