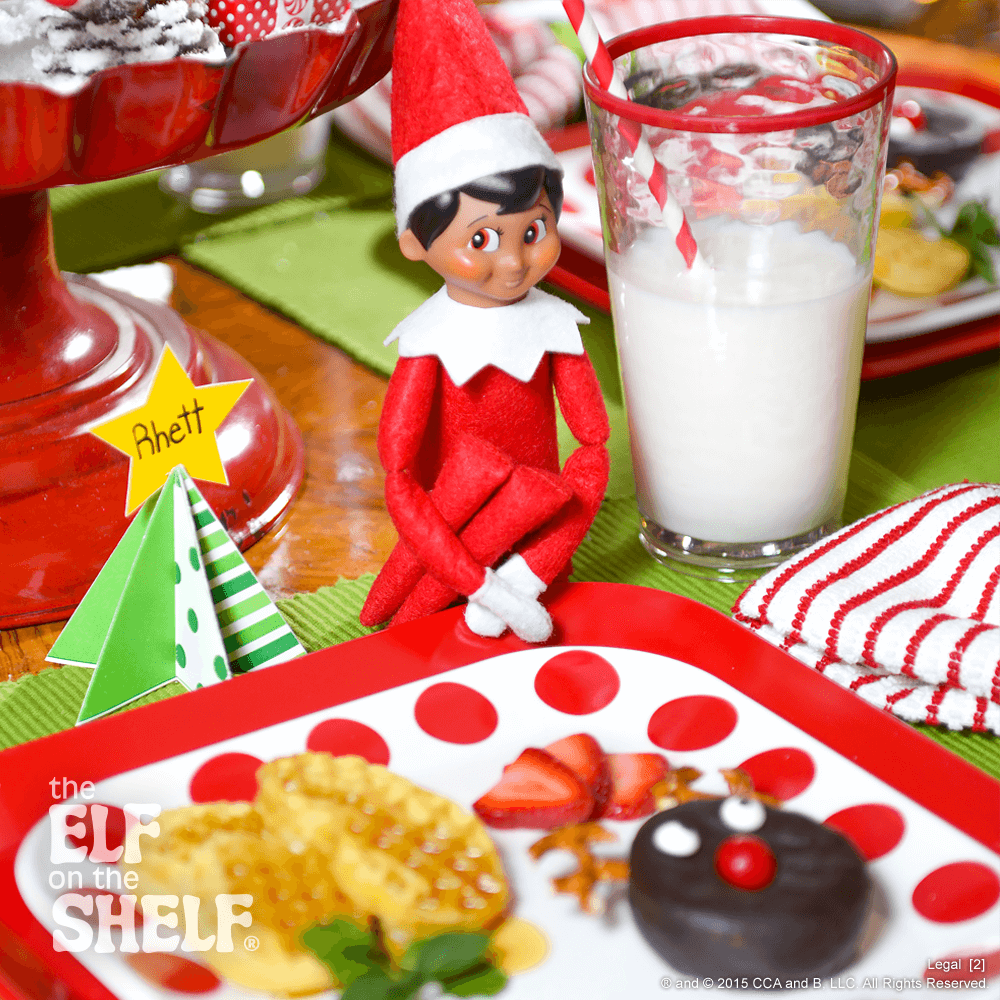 Materials:
Mini waffles
Mini chocolate-covered donuts
Red candy-coated chocolates
Pretzels
White and black writing icing
Festive table decorations
Instructions:
Place a red candy-coated chocolate in the middle of the mini chocolate-covered donut for the reindeer's nose.
Use white and black writing icing to create two eyes for the reindeer.
Bite off bits of two pretzels to make them look like pointy antlers, then stick the pretzels in the top of the donut.
Dig in to your yummy North Pole Breakfast!