The Scout Elves are getting creative this season with one of their favorite delicious desserts: cookies! Using the scrumptious Pillsbury™ Shapes™ Cookies, elves can create cool ideas that can be eaten once complete. Leave out the instructions so your elf can begin baking up fun in your home today!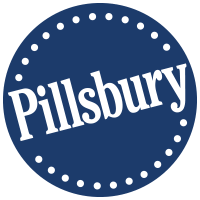 See the full collection and instructions for certain elf ideas on Pillsbury's website!
These recipes may contain ingredients that can cause allergic reactions in certain individuals. Before using these recipes, always check the ingredient list and food labels of all ingredients and be sure to seek advice from a qualified physician if needed.
Before you or your elf get to work recreating any of these inspirational photos, be sure to read these safety warnings. Santa wants to make sure everyone stays safe!
Pillsbury is a registered trademark of The Pillsbury Company, LLC, used with permission.